News
Exorcist Director To Haunt The Simpsons Treehouse of Horror
The power of Millhouse compels The Exorcist Director William Friedkin to posses The Simpsons Treehouse of Horror XXVIII.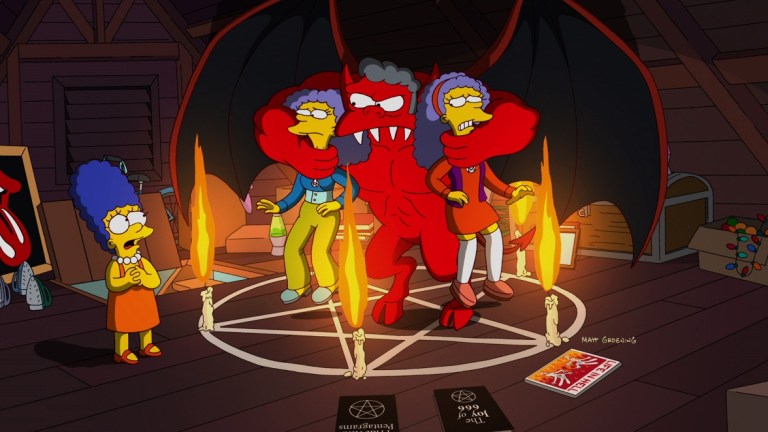 Captain Howdy's idea of Heaven is a solid yellow treehouse with Krusty the Clown as a headliner for all eternity, and The Simpsons renewed for a million more seasons. In devil of a deal William Friedkin, the director of The Exorcist, will disembody his voice for a part on The Simpsons' Halloween chestnut roast "Treehouse of Horror XXVIII." 
Friedkin, who also directed Sorcerer, Cruising, To Live and Die in L.A., and Killer Joe, will play Dr. Kenneth Humphries in the segment "MMM… Homer."
It appears Homer hasn't learned a thing since being transformed into a giant donut, hiding from coffee-wielding cops several Treehouses ago. This time he runs out of food while Marge and the kids are away, and resorts to biting the four-fingered hands that feed him. According to TVline, he will be "cannibalizing himself," but they don't say why or what Dr. Humphries can do about it.
Friedkin the Academy Award-winning director (for The French Connection, he was only nominated for The Exorcist) joins Ben Daniels, who plays Father Marcus on the Fox series The Exorcist, who will voice act a priest in the segment called "Exor-sis."
The Simpsons' "Treehouse of Horror XXVIII" episode airs Sunday, Oct. 22 at 8 p.m. Eastern Time.
The Simpsons season 29 will start on October 1, 2017.
SOURCE: TVLINE