News
Exclusive: what would have happened next in Outcasts
As Outcasts arrives on DVD, the show's creator tells us what we could have expected had it received a second series…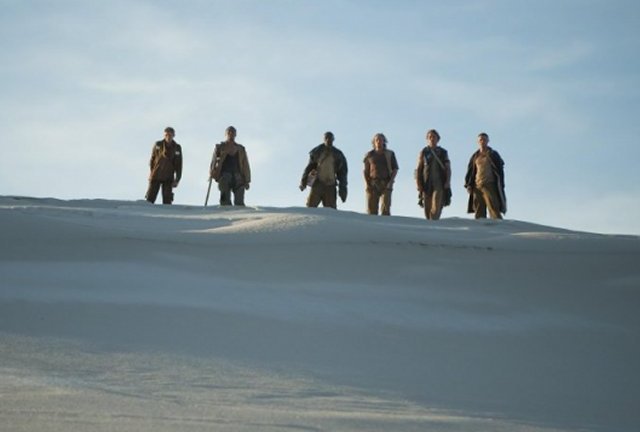 We've had a couple of chats with Ben Richards, the writer and creator of Outcasts, in the aftermath of the decision by the BBC not to commission a second series of the show. And one of those, inevitably, centred around where he planned to take Outcasts for its second run.
We've got the full interview with Ben Richards to come, but on the specific question of what the plans were for series two? "We had a huge episode one planned, which was a kind of battle for Carpathia. It was a battle that was fought on a number of fronts, and involved some causalities among our main cast," he told us.
Then there were the story threads to resolve. "There was Fleur with the ACs, and her relationship with Rudy, that was only hinted at. So, we had all that to deal with. We had where the ACs were going to go, and what they were going to become. We had the fertility issue."
Anything else?
"We had a fuck-off populist character appearing who was going to be the female commander of CT-10, and the absolute opposite of anyone we'd ever seen on Carpathia before. She was going to be terrifying. She was going to be Ian McShane in Deadwood … She was going to be an absolute, no-nonsense, kick-ass character. And she was also going to play, by the end, a slightly heroic role."
Richards is holding back some of his plans, given that there's now talk of continuing Outcasts in some other format, other than a TV show. "I'm very keen on doing a novelisation of the 'missing' series, because we had brilliant stories," he told us.
Fuller details on that aren't available yet. What is known, though, is that the BBC has had a healthy number of people contacting it, and asking for more Outcasts, complaining about the show's cancellation.
We'll bring you more news as we get it. And check back on Friday, for our full interview with Richards, where he answers many of the big criticisms of the show, and his thoughts on the critical reaction to it.
Outcasts is available on DVD now.
Follow Den Of Geek on Twitter right here.