News
Exclusive Sneak Peek: The Expanse Season 2 Episode 7
There's trouble in paradise as Naomi and Holden argue in this exclusive clip from tonight's The Expanse.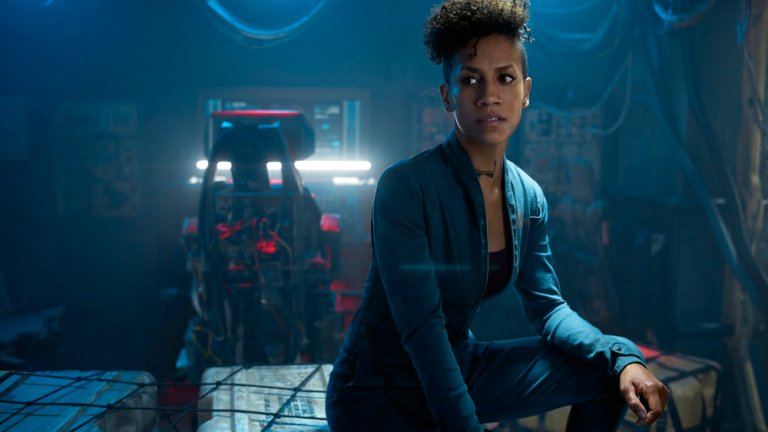 The Belters in The Expanse likely know what it's like for women to deal with know-it-all "mansplaining" men; Earthers like Holden and Fred Johnson always seem to act like they know what's best for those who have left humanity's evolutionary home. Such is the case in this exclusive sneak peek at tonight's episode of The Expanse entitled "The Seventh Man."
Some might agree with Holden that because he was on Eros, he has a right to speak about the dangers it represents, but is it enough that he's chosen a side as he was urged to do and come out in support of the Belt? Or should he be more worried about appearances and see it from Naomi's point of view? Watch the clip below and decide for yourself.
Another question arises from this clip: what effect will it have on the relationship between the captain and his first mate? We already know that Naomi is keeping secrets from him. Is this just going to make things worse? As idealistic as Holden has been in The Expanse, no one could ever accuse him of understanding politics.
Be sure to tune in to tonight's episode of The Expanse to get the full context of the argument above. The show airs at 10 p.m. each Wednesday at 10pm on Syfy.