News
Exclusive Sneak Peek: The Expanse Season 2 Episode 4
Naomi and Miller do some Belter bonding over protomolecule secrets in this exclusive look at tonight's episode of The Expanse.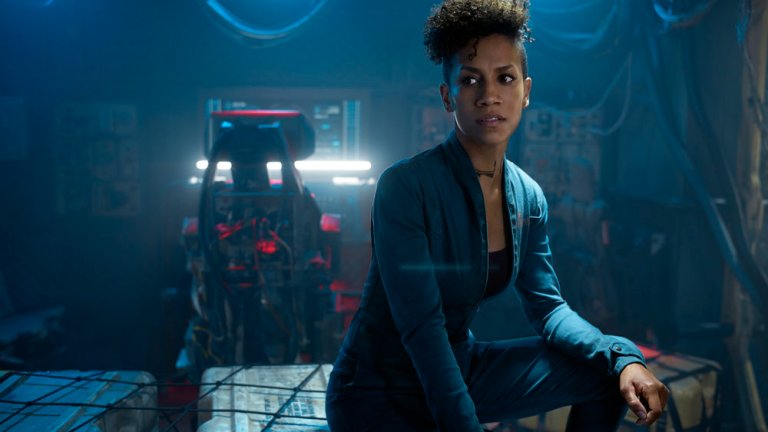 Tonight's episode of The Expanse is an absolute can't miss. Not only is Miller's plan to take out Eros put into motion, but others actually buy into his crazy idea of using the Nauvoo to carry it out! But when it comes right down to it, Naomi Nagata, a fellow Belter despite her captain's animosity towards Miller, knows the real motivation behind the detective's actions: Julia Mao.
Take a look at this exclusive clip from Syfy, which also gives us a look at the ever-entertaining banter between the aging former Star Helix cop and the young black-market water bootlegger, Diogo. Naomi also reminds us that it's not just about destroying Eros so that others can't be infected by the protomolecule. There's also a secret that she and Miller share and trust each other with.
Is Miller right? Will Naomi know what to do with the sample she hid out in an abandoned asteroid mine? And what of this mission that Miller and Diogo are clearly suiting up for? Will it be successful? And will the space jump be "better than sex" as the young Belter implies?
Tune in to tonight's episode of The Expanse entitled "Godspeed" to find out. The fun starts at 10pm ET on Syfy.
____
Check our our exclusive interview with The Expanse showrunner Naren Shankar on the February edition of Sci Fi Fidelity (timecode 59:03). Listen below or subscribe! iTunes | Stitcher | Soundcloud