News
Exclusive: Boardwalk Empire Season 5 Set In The Great Depression
Boardwalk Empire star Michael K. Williams confirms that there will be a seven-year time jump for the show's final season.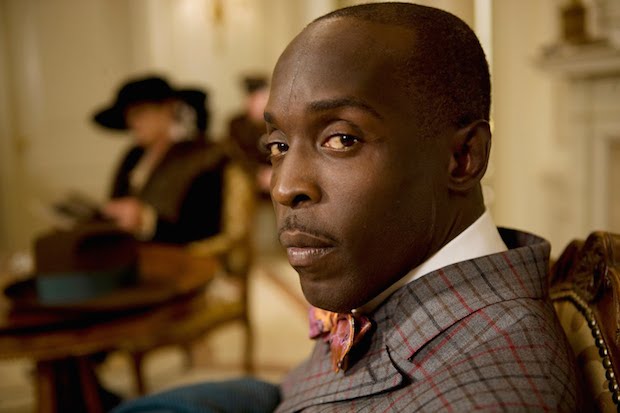 News that Season 5 of HBO's period gangster drama, Boardwalk Empire, would be its last set off a wave of depression in amongst its fans. Well, it looks like the feeling is about to be mutual for the characters on the show, too.
While talking to Michael K. Williams during a press day for The Purge: Anarchy (which we will have a full interview for closer to that movie's release), the subject of the final season of Boardwalk Empire inevitably came up, and Williams told me something very, very interesting— Boardwalk Empire Season 5 is going to have a seven-year time jump to 1931.
"The storyline has jumped seven years [into the future], which is why I have the beard now," Williams said when asked about what we can expect from Season 5. "The Depression has set in. The days of the shiny shoes and fancy suits are long gone."
The news certainly makes sense given the series has been about the utopia for organized crime that Prohibition created in Atlantic City, as well as across the country. And since Season 4 took place in 1924, the seven-year jump takes us into the heart of the Great Depression in the U.S., which is one year away from Franklin D. Roosevelt's election (doom and gloom for a Republican like Steve Buscemi's Nucky Thompson), and two years away from the eradication of anti-liquor law. It also should be noted that it is two years removed from the beginning of the decade-long fall for Enoch Johnson, the real-life inspiration for Nucky. Albeit, Nucky Johnson did not see the inside of a prison cell until 1941. Of course, Boardwalk Empire can more than easily play fast and loose with its fictional avatar for the historical figure.
Williams also elaborated further about the fate of his character on Boardwalk Empire, the fascinatingly enigmatic Chalky White, the neighborhood godfather for Atlantic City's 1920s African-American population and the MVP of Season 4. Things have seemed to take an obvious turn for Chalky in those seven years after the death of his daughter in the Season 4 finale.
"It ended very badly for Chalky last year," Williams said. "His family life is no more, and he is desperately seeking Dr. Narcisse to settle old scores."
When I urged him on further by asking if he would then have any scenes this season with Jeffrey Wright, who played the antagonistic Narcisse in Season 4, Williams just smiled and said, "I hope so. I'm a huge fan of Jeffrey, and I really enjoy working with him." As tight-lipped as a bootlegger who can see Repeal on the horizon, Williams simply left it at that.
Boardwalk Empire will return one last time for the Fall 2014 season.
Like us on Facebook and follow us on Twitter for all news updates related to the world of geek. And Google+, if that's your thing!