News
Evan Rachel Wood Confirms Westworld Season 3, Will Receive Equal Pay
Speaking with TheWrap, Wood details her pay increase, matching male co-stars, for Westworld Season 3, our first confirmation of the season.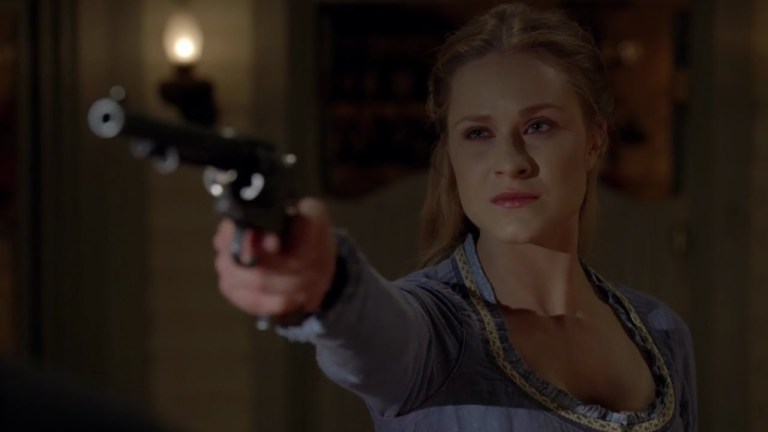 In a new exclusive with The Wrap, Evan Rachel Wood has confirmed that Westworld will be returning for Season 3, and that she'll finally be getting the pay that she deserves.
As the face, heart, and soul of the series in her role as robotic rancher's daughter Dolores Abernathy, Wood is the de-facto lead of the show. However, throughout the HBO series' first two seasons, Wood's pay for her work on Westworld has not equaled that of her male co-stars.
In a discussion with Sharon Waxman, The Wrap's founder and CEO, Wood said she learned about her pay bump just days before the Season 2 premiere.
"I was just told that, you know, 'Hey you're, you're getting equal pay.' And I was like [gasp]. And I almost got emotional," Wood said. "I was like, 'I have never been paid the same as my male counterparts … Never, never.'"
"I found out … I'm always fighting for that," Wood added. "And I have turned down projects — "Westworld," it's like, I get it a little more," she said laughing. "It's like, 'Well, you're Anthony Hopkins or Ed Harris.' But I think now we're all doing equal amounts of work and really hard work."
"There's a lot of politics, but there's a lot of things that are now being talked about in a different way," Wood added. "There is a lot of stuff that goes on behind the scenes. There is a lot of trying to make things equal and trying to make things fair. I don't know, there is a lot of stuff. But this is the first time that somebody made a point of being like, 'Hey you're getting this. And you deserve it.' And that was nice."
Not only are we thrilled for Wood, who along with every women in Hollywood should absolutely be paid the same amount for doing the same amount of work as her male co-stars, but this is the first official confirmation that Westworld Season 3 is happening.
Westworld Season 2 premieres on HBO Sunday, April 22 at 9 p.m. ET.