News
Escape At Dannemora Trailer Lets the Guard Make the Plan
Patricia Arquette holds the door for Paul Dano and Benicio del Toro in the upcoming Escape at Dannemoara.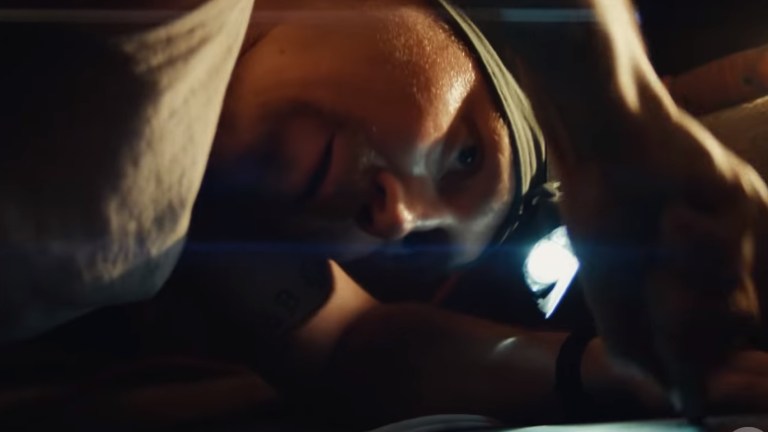 On June 6, 2015, two prisoners didn't chime in for morning count at the maximum security Clinton Correctional Facility. The last time they'd been seen was 10:30 p.m. the night before. While the idea for the unearthed tunnel looked like it came from Stephen King's novel The Shawshank Redemption, the convicts supplemented the book. The first Escape At Dannemora trailer shows Plan A included a "51-year-old woman who's been with the same man for 20 years."
Patricia Arquette stars as Joyce "Tillie" Mitchell, the aforementioned married Clinton Correctional Facility employee who helped inmates Richard Matt and David Sweat escape. Showtime's eight-episode limited series was directed by Ben Stiller and also stars Paul Dano as David Sweat and Benicio del Toro as Richard Matt.
Matt was serving 25 years to life and Sweat was serving life without parole, both for murder. The inmates had been housed in Honor Block, a privileged housing unit, where they could use cooking stations, TV, and wall-mounted telephones. They tunneled out of the block using tools they snuck out of contractors' toolboxes at night, and returned them in the morning.
Three weeks after the escape, Matt was found, shot and killed in Malone, New York. Two days later Sweat was shot and taken into custody. The two convicts bonded over painting. They were assisted in their escape by a prison tailor they were both having sex with.
The screenplay was written by executive producer Brett Johnson (Mad Men) and Michael Tolkin (The Player), who started working on the project five days into the Dannemora escape.
You can watch the trailer here:
Escape At Dannemora debuts Sunday, November 18 t 10 p.m. on Showtime.
Read the latest Den of Geek Special Edition Magazine Here!