News
Eric Andre and Jena Friedman Get New Adult Swim Shows
Adult Swim is ready to take on the More Greatest Generation with Eric Andre while Jena Friedman tackles America.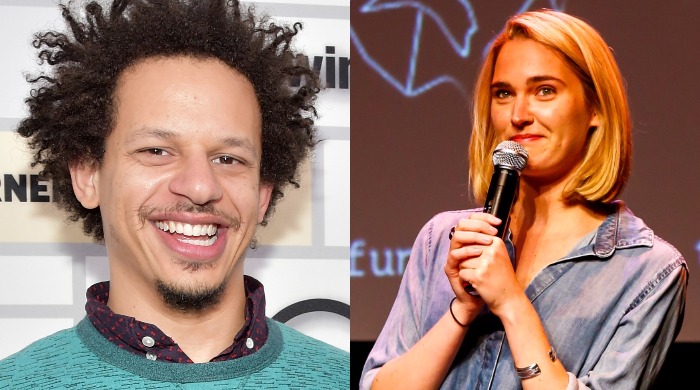 Millennials aren't the lazy, entitled, social media obsessed goblins that the older folks love to wag their fingers at. Adult Swim is going to prove that with a deep dive into the "More Greatest Generation" with a new show called Mostly 4 Millennials. I don't see us winning that argument, but with executive producers Eric Andre and Derrick Beckles leading the charge, at least we'll have some fun with it.  
The quarter-hour show is described as "an exciting look into what makes this incredibly important generation of humans, tick." Beckles, the creator and star of Adult Swim's Hot Package, created Mostly 4 Millennials. Details are sparse, so we're not sure if Beckles or Andre or both will be in front of the camera for this live-action.
Adult Swim also announced an untitled special from Jena Friedman. They're going to give her 30 minutes to probe America, "tackling evergreen issues related to politics, gender and American culture." Thirty minutes should be sufficient time to nail down all of our political and cultural issues. Friedman's most recent Seeso special was titled "American C—", so we're interested to see what she comes up with for the title of this special.  
Friedman is a stand-up comedian and writer and her writing credits include The Daily Show and The Late Show.