News
Enter Our Firefly: Big Damn Hero Giveaway!
The crew of Serenity is back with this official tie-in novels. Enter to win a copy of the first book in the new series...
Most nerds can agree that space western Firefly was taken from us too soon. Now, the story is continuing with the first original, officially-licensed novel set in this rich storytelling universe, and we're giving away a copy!
The book is called Firefly: Big Damn Hero, and it follows all of the main characters we know, love, and miss—even Badger—from the world of Firefly and Serenity.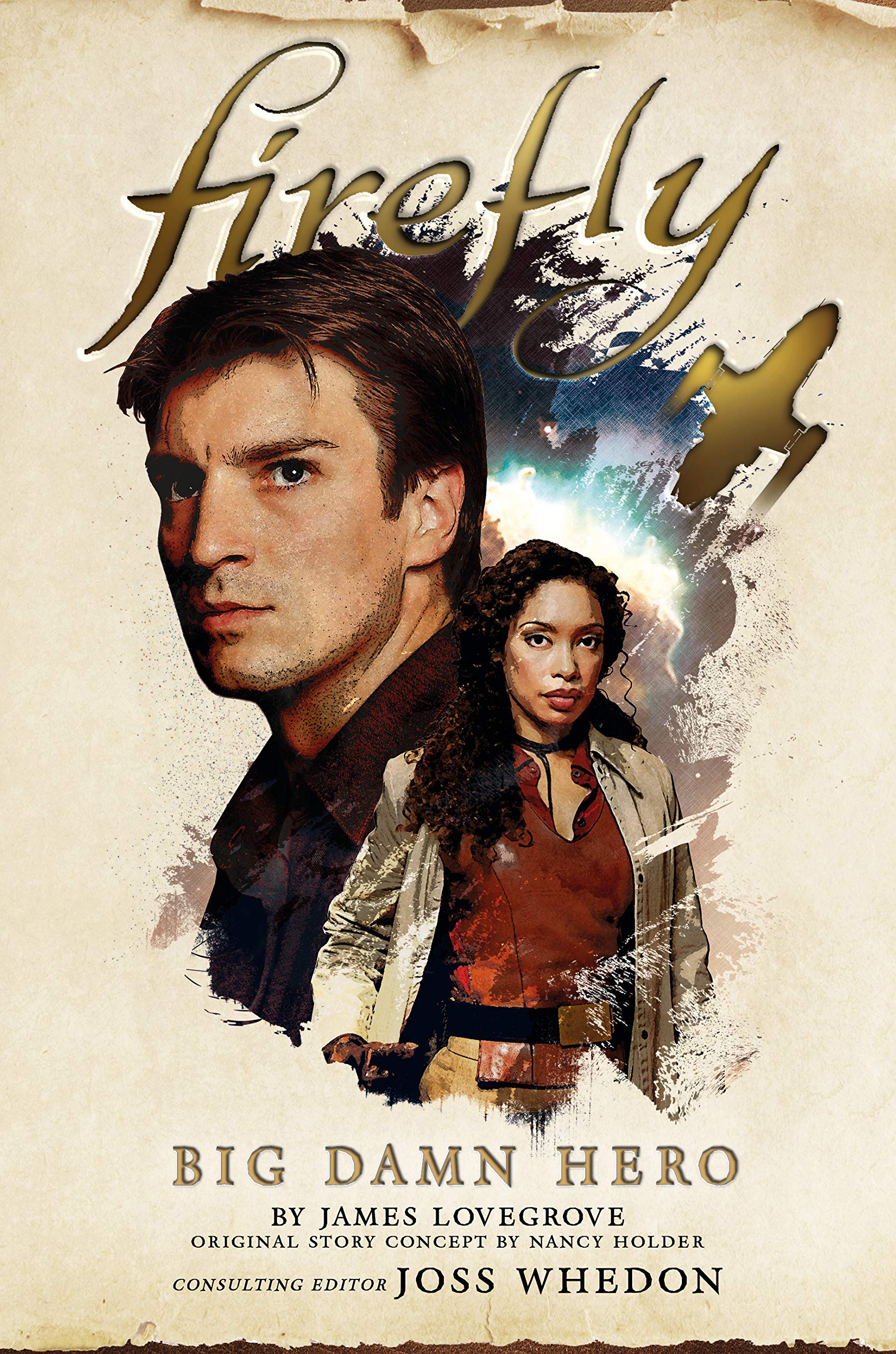 Here's the official synopsis:
A perilous cargoIt should have been a routine job, transporting five crates from the planet of Persephone to a waiting buyer. And Lord knows, Captain Mal Reynolds needs the money if he's to keep Serenity flying. But the client is Badger, and nothing that involves him is ever straightforward. The crates are full of explosives, which might blow at the slightest movement.

A missing captainJust before take-off, Mal disappears. As the cargo grows more volatile by the minute, and Alliance cruisers start taking an interest in the tenacious smuggling ship, it's down to Serenity's first mate, Zoë, to choose between rescuing her captain and saving her crew.

A vengeful armyMeanwhile, rumours are spreading on Persephone of a band of veteran Browncoat malcontents who will stop at nothing to be revenged on those responsible for their terrible defeat. Is Mal harboring a dark secret from the war? And can the crew of Serenity find him before it's too late?
Firefly: Big Damn Hero was written by James Lovegrove from a story of Nancy Holder.
Entry for the giveaway is simple:
– Join the Den of Geek Book Club over on Goodreads.
– Comment in one of the discussion threads, and be sure to mention you're there for the Firefly: Big Damn Herogiveaway!
Unfortunately, only readers who reside in the United States qualify for this contest. Final entries will be accepted Friday, December 21st! One (1) winner will be drawn at random and contacted via Goodreads message. Good luck!
Kayti Burt is a staff editor covering books, TV, movies, and fan culture at Den of Geek. Read more of her work here or follow her on Twitter @kaytiburt.