News
Emerald City Canceled By NBC
Emerald City Season 2 will not be happening, friends.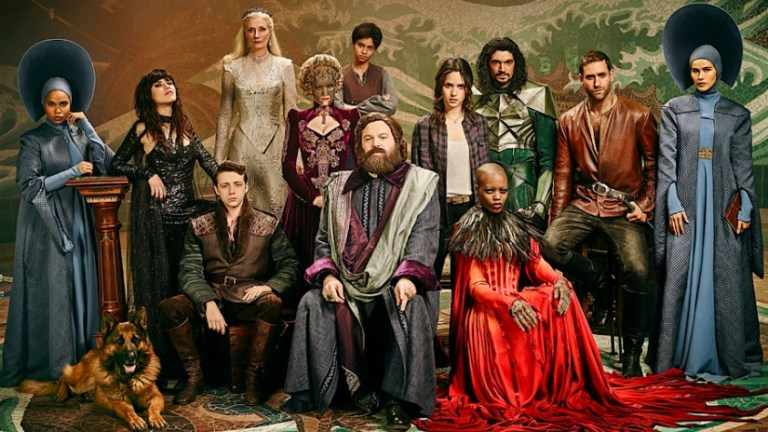 Emerald City Season 2 will not be happening. According to Variety, the Wizard of Oz-inspired TV adaptation has been canceled after one season.
The NBC drama based on the classic Wizard of Oz tales was a divisive show — visually memorable, but with some storytelling tics that annoyed even its fans. It was the kind of show that arrived in what is usually a midseason replacement slot, but it had the production values and diminished episode count of an event series. Every episode was directed by Tarsem Singh, which helped give it such a unique identity, but was apparently not enough to draw in enough viewers.
The series saw a steadily declining viewership over the course of its ten episode run, although it seemed to stablize near the end. While Emerald City debuted with 4.5 million viewers, the drama dipped week-to-week to a season low of 2.3 million viewers. Its season finale saw a slight increase in viewership, garnering an audience of just under 2.9 million on a Friday night.
There's also the fact that the first season of Emerald City had so much trouble getting out of the gate, perhaps implying that it isn't a show NBC is particularly excited about. The series was announced three years before it finally saw the light of day. That's not a great way to hit the TV schedule.
Still, Emerald City had its stans — many of them readers of this site. We may have found the show derivative, but it was weird, visually-stunning, and finished with a cliffhanger we would have loved to see resolved. Farewell, Emerald City. Perhaps you'll get a Season 2 in Oz.
If you'd like to reminisce, all of our Emerald City reviews can be found here.
depth vs. expansion: the shared universe/franchise