News
Elseworlds: Arrowverse Crossover 2018 Trailers, Cast, Release Dates and Episode Order
This year's DC TV Arrowverse crossover, "Elseworlds," will feature Ruby Rose as Batwoman, the return of Superman, Lois Lane, and more!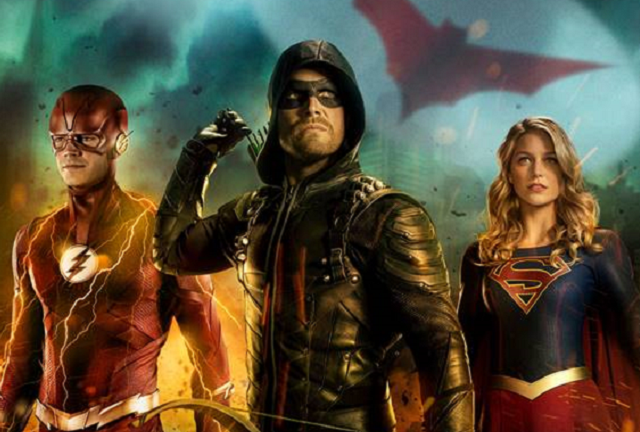 This year's Arrowverse crossover is known as "Elseworlds" and it's in full swing! There's no greater holiday gift than uniting all of the CW DC TV Universe superhero shows. And even though it only consists of three shows instead of the usual four, "Elseworlds" looks like it might be the most ambitious Arrowverse crossover yet. 
Looking for all the DC Comics easter eggs and references in Elseworlds? Click here!
Let's break it down…
"Elseworlds Part 3" will happen on a special episode of Supergirl, airing on Dec. 11.
Here's the official synopsis:
"Supergirl (Melissa Benoist), The Flash (guest star Grant Gustin), Green Arrow (guest star Stephen Amell) and Superman (guest star Tyler Hoechlin) engage in the battle of their lives."
Check out the trailer for the final episode…
And here's everything else you need to know.
We have a complete explanation of the Elseworlds ending right here.
Arrowverse Crossover 2018 Trailers
Check out all the Elseworlds trailers that have been released! And let's just say…things are a little different this time around…
One of them even drops the B-word – Batman – implying that the heretofore unmentioned-in-the-Arrowverse Gotham vigilante is a missing urban legend. We've got more details on the status of the Arrowverse Batman right here. However, it's not long before we catch a glimpse of the Dark Knight that we will be getting in Ruby Rose's Batwoman.
Arrowverse Crossover 2018 Release Dates
Here's how it all breaks down…
The crossover kicks off with The Flash, which for this one episode only, will air in Supergirl's Sunday night timeslot on December 9.
The story continues in Arrow on Monday, December 10.
The trilogy will conclude on Supergirl, which (again) for just this episode, will air during The Flash's Tuesday night timeslot on December 11.
Arrowverse Crossover 2018 Cast
The biggest news is that the show will introduce Batwoman, played by Ruby Rose. That's a big deal in itself, and you can consider this three episode event as a kind of sneaky pilot for a Batwoman TV series in development for 2019. That show will feature Caroline Dries as showrunner alongside Greg Berlanti, Sarah Schechter, and Geoff Johns as executive producers. Don't expect too many more details on that until the verdict is in on this year's crossover, but considering that they've already cast the perfect Kate Kane, things are off to a good start.
There's also at least one other Gotham City connection, though. One of the villains is Jeremy Davies (Sleepy Hollow, Justified) as Dr. John Deegan, which gives the show an Arkham Asylum connection of some kind. Is he the main baddie of the crossover? That's not clear at this time.
This might also be related to the presence of Cassandra Jean Amell (America's Next Top Model, One Tree Hill) as Nora Fries. Fans may recognize her as the wife of Victor Fries, the Gotham City baddie known as Mr. Freeze. We speculated a little about this here.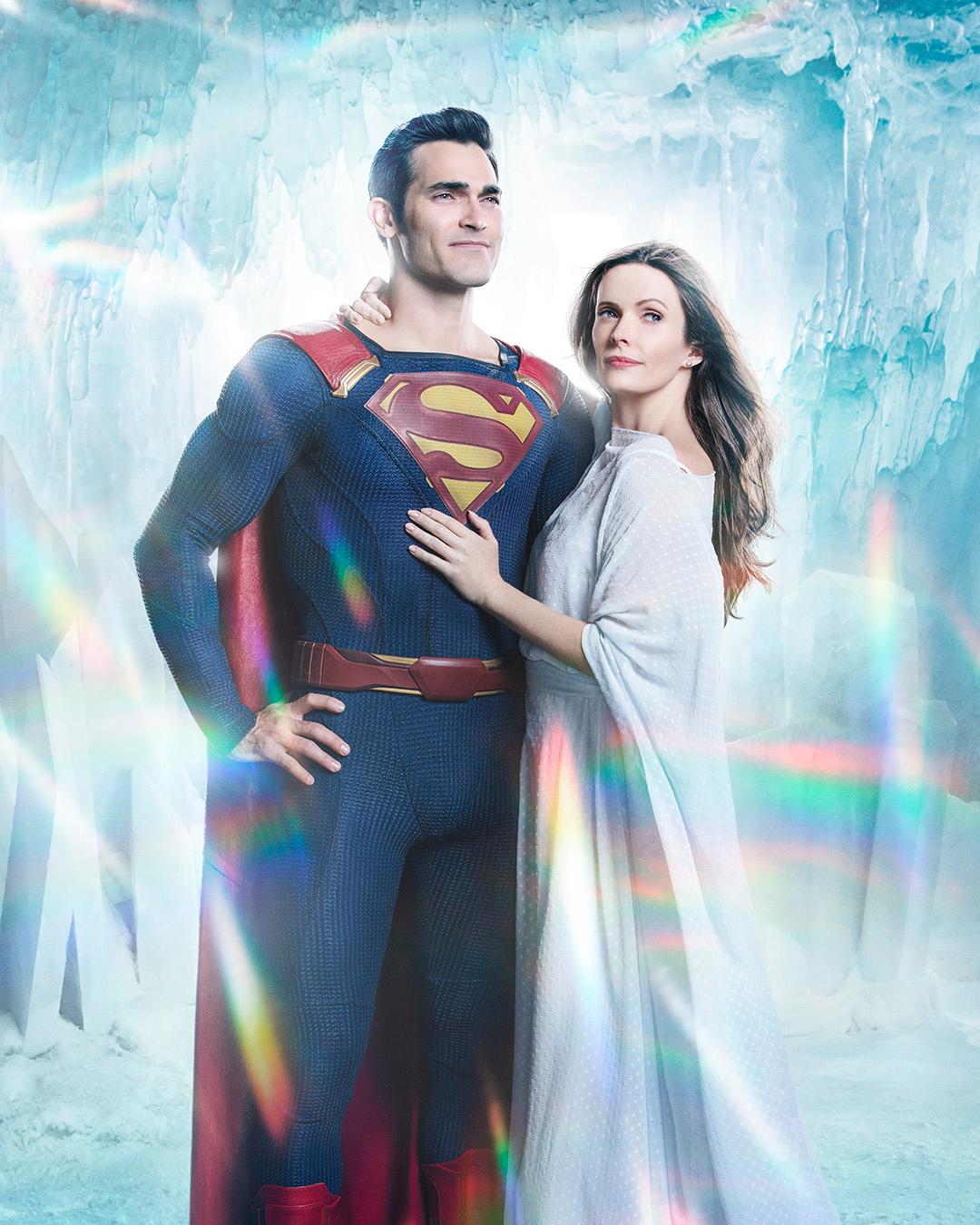 And, of course, Tyler Hoechlin will return as Superman. But he's not coming alone. For the first time, we'll meet the Arrowverse Lois Lane, played by Elizabeth Tulloch. We have some more details about what this could mean right here.
And seriously, if this doesn't warm your heart a little, you just aren't a Superman fan.
John Wesley Shipp will also make an appearance as The Flash. But not as the Jay Garrick Flash! Instead, Shipp will be there wearing his classic costume from the 1990-1991 The Flash TV series. That's right, we're about to live in a world where all of DC's TV and movie properties are happening in continuity with each other! I went into detail on this right here.
Now, here's where things get weird. LaMonica Garrett (Designated Survivor) is playing Mar Novu, the Arrowverse version of The Monitor, described as "an extraterrestrial being of infinite power."
We have lots more information on The Monitor right here.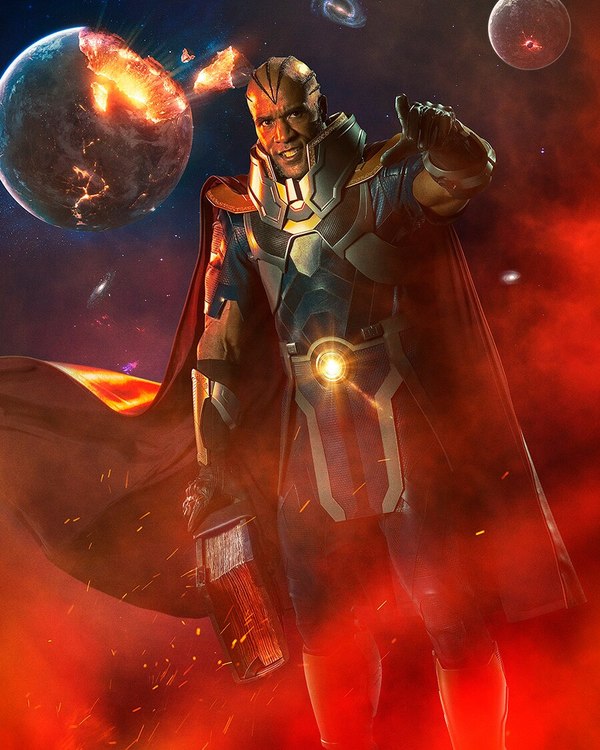 Does this mean that a version of Crisis on Infinite Earths is coming at some point down the road? So that leads us to…
Arrowverse Crossover 2018 Story
The official synopses reveal even more cool Elseworlds details. Here we go…
The Flash Season 5 Episode 9: Elseworlds Part 1
"When Barry Allen (Grant Gustin) and Oliver Queen (guest star Stephen Amell) wake up one morning and realize they have swapped bodies with each other, the two set off to find out what disturbed the timeline to cause such a shift.  However, things quickly go from bad to worse when they present their case to Team Flash and the gang doesn't believe them. Barry and Oliver realize they need Supergirl's (guest star Melissa Benoist) help and travel to Smallville on Earth-38 where they end up meeting Kara's cousin, Clark Kent (guest star Tyler Hoechlin), and intrepid reporter, Lois Lane (guest star Elizabeth Tulloch). LaMonica Garrett guest stars as The Monitor."
airdate: 12/9/18
read our review of Part 1 right here.
Arrow Season 7 Episode 9: Elseworlds Part 2
"With Oliver (Stephen Amell) and Barry (guest star Grant Gustin) still stuck in the other's bodies, the two get a lead on John Deegan (guest star Jeremy Davies) and head to Gotham City with Supergirl (guest star Melissa Benoist) to figure out why their reality has changed.  While there, they meet the mysterious Kate Kane (guest star Ruby Rose) who provides them with information that leads the group to Arkham Asylum."
airdate: 12/10/18
read our review of Part 2 right here.
Supergirl Season 4 Episode 9: Elseworlds Part 3
"Supergirl (Melissa Benoist), The Flash (guest star Grant Gustin), Green Arrow (guest star Stephen Amell) and Superman (guest star Tyler Hoechlin) engage in the battle of their lives."
airdate: 12/11/18
you can read our review of part 3 right here.
Things are going to get weird. It's "Elseworlds" after all, and the presence of the Monitor means they're flirting with characters and concepts from Crisis on Infinite Earths, so we'll certainly be dealing with loads of different "Elseworlds" as the crossover unfolds. 
So how weird will things get? Well, there's this for starters…
And this, too…
And we also know that for at least some of the crossover, Tyler Hoechlin will be wearing the infamous black Superman costume. Should we read something into that? Probably not, but…I did anyway.
You'll also note that Legends of Tomorrow isn't included in this year's crossover. This will likely help facilitate the more street-level nature of a story that needs to introduce Gotham City and Batwoman to the Arrowverse. And perhaps it's a sign of things to come. "I actually would love to do [smaller, one-off crossovers with other Arrowverse shows] more often," Legends of Tomorrow star Caity Lotz told reporters in July. "Just bring Felicity or Cisco or whoever onto the show. I think that would be really fun and it would be great to have Sara and [Batwoman] meet." 
Yes, it would…but it won't be happening in these episodes. I'll update this with more information as it becomes available.
further reading: What to Expect From the 2019 Arrowverse Crossover
Mike Cecchini is the Editor in Chief of Den of Geek. You can read more of his work here. Follow him on Twitter @wayoutstuff.