News
Eli Roth's History Of Horror Series to let Horror Icons Tell Their Stories
Eli Roth is about to dish up a bowlful of sweet TV treats for horror nerds everywhere...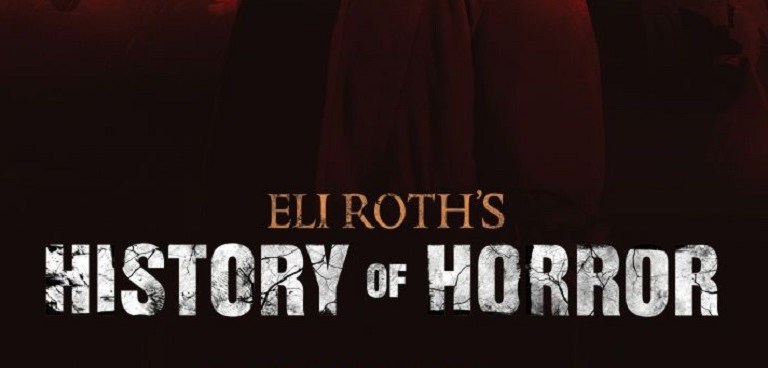 Eli Roth hasn't dipped his toe back into the choppy horror water since his 2013 cannibal-fest, Green Inferno, but it doesn't look like his passion for the genre has been extinguished. Far from it, in fact, as he's about to launch a brand new docuseries on AMC covering the history of celluloid screams. The director will host seven episodes of Eli Roth's History Of Horror next month, and even if you're no fan of his, it looks like this will be one to watch.
"I had this idea to do a docu-series on the history of horror, like a Ken Burns' Baseball kind of thing," the director told IGN in a new interview about the series. "Nobody has catalogued the genre in any sort of way. I had seen The Hundred Scariest Movie Moments and different clip kind of shows like that and I thought, 'There's gotta be a record [of this].'"
Has he not seen A History Of Horror With Mark Gatiss? Someone should send him a copy, we think he'll enjoy it.
Er, yes, anyway, this all then spiralled from his brain to reality, via AMC's Visionaries docuseries, which allowed James Cameron to delve into all things sci-fi earlier this year. Roth's Halloween-friendly horror version will cover zombies, slashers, demons, creature features, vampires, and ghost stories, and as you can see from the new poster below that's just been released to promote it, he managed to get quite a few horror legends to dig up some gruesome stories about their experiences of working in the genre, including Stephen King, Linda Blair, Robert Englund, Jordan Peele and Joe Dante…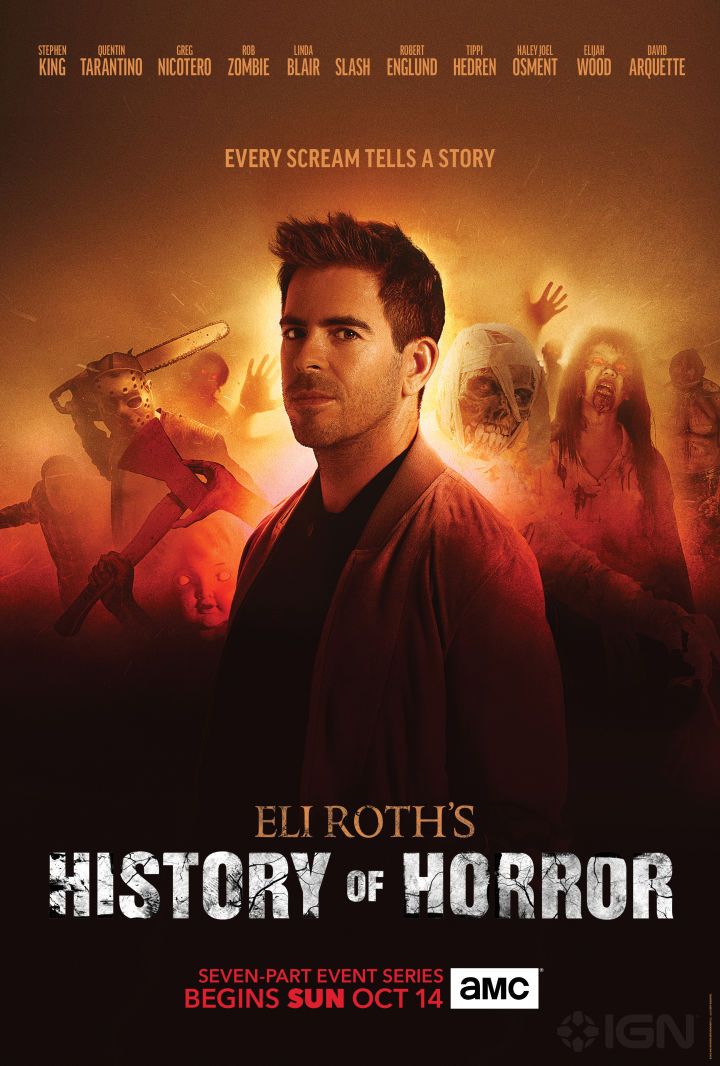 "You know, when Wes Craven died, all those stories died with him," Roth explained. "Tobe Hooper told a story about when he was shooting Texas Chainsaw Massacre, about how the investors came to set and they just wanted drugs and girls. And they had all these dead animals and people were throwing up. Then they said, 'We gotta burn the animals because they smell so bad!' Just insane stuff like that, and those stories died when Tobe died. I wanted to get some sort of record to document these directors talking, while going through the history of the genre."
It turns out that this might just be the first season of an ongoing project for AMC, too, as Roth noted:
"The great thing about horror is there's always another subgenre, another treasure chest, another director, and period of time to discover. You think you've seen it all, but you haven't. And that's what this show should do: have a living breathing document for the creators, the experts, and the fans to all watch year-after-year. Just continually adding chapters to it. That's my dream for the show."
Eli Roth's History Of Horror will begin airing on October 14.