News
Elementary Season 7 Release Date and Trailer
CBS's Sherlock Holmes returns, with Elementary Season 7 serving as the show's final season.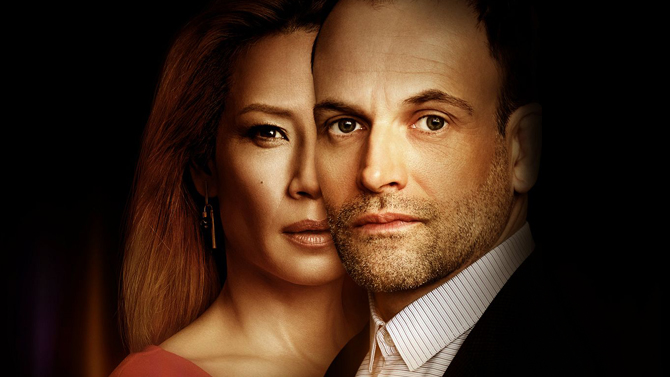 Elementary Season 7 was renewed by CBS back in May. Why is it surprising that the CBS Sherlock Holmes show featuring a brilliant core cast (Jonny Lee Miller and Lucy Liu are the best TV Holmes and Watson…yeah, you heard me) and one of the most enduring characters in all of popular fiction got renewed? 
Well, for one thing, Elementary's ratings have never really been up to the level of a lot of the other shows CBS airs. CBS, a network that specializes in middle of the road procedurals and shows that are allegedly comedies and bad spinoffs of those alleged comedies does tremendous numbers. And while Elementary ratings would be considered great by other networks' standards, on CBS, it's perpetually on the bubble, despite being the best thing they air.
But Elementary is a consistent earner for CBS, especially overseas. It's also old-fashioned in that the network owns the series itself, which makes it extra profitable. So its ratings only tell half the story. However, even that can't prevent the inevitable. Elementary season 7 will be its last.
Elementary Season 7 Release Date
Elementary Season 7 kicks off the show's 13-episode final frame on CBS and CBS All Access on Wednesday, May 23 at 10/9c.
Elementary Season 7 Trailer
CBS didn't release proper trailers for the seventh and final season of Elementary, but the network did drop some "sneak peek" clips.
Elementary Season 7 Story
Here are some officially released Elementary Season 7 preview images.
..Lest we forget, there's this image recalling Season 6's closing moment, which teased a traditional setting for Season 7, finally bringing Holmes to 221B Baker Street in London, with a bleach-blonde Watson as his next-door neighbor.
Executive producer Rob Doherty promises that there will be a true finale to the series. And there will also be a time jump of some kind.
 "Something that I knew I wanted to do was move forward in time a bit with the characters by the very end." Doherty said. "There was a period when Sherlock and Watson were not together; they went down very different paths, and their lives were very different from having been apart. We felt that would be appropriate for our show. A lot was Season 7 working towards that: How can we tell a larger story that would allow us to devise a finale that sets in not-so-distant future?"
As CBS Entertainment President Kelly Kahl said in a statement (via Deadline,) about the impending conclusion of the series.
"A lot of parties came together and talked about their positions on the show — both in terms of business and in terms of creative — and we all decided that this was an opportune time to say goodbye to a show that has been very, very good to us."
"Rob set out to tell a story, and it feels like he has accomplished what he had set out to do," added executive producer Carl Beverly. "The actors, the crew and the cast feel that way, and we feel that. So are grateful and celebrating what we had and looking forward to the future."
Interestingly, Elementary Season 7 will also introduce a classic Sherlock Holmes villain, Odin Reichenbach (James Frain), in the fifth episode.