Features
Ed Burns: Mob City is the Most Fun Acting Experience Since Saving Private Ryan
Ed Burns sits down to talk with us briefly about why he took on the role of Bugsy Siegel in TNT's Mob City and why it is the most fun he's had as an actor in a long time.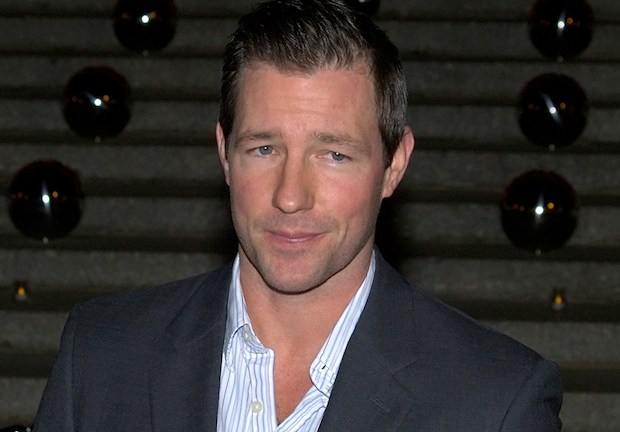 Ed Burns is one of those charming leading men types who can convince you that he is a lifelong friend while simultaneously hinting that there's a volcano of intensity brewing underneath, which nobody fully knows. That sort of passion and zeal is what allowed him to burst onto the moviemaking scene in a big way 20 years ago as a writer and director. It also is what makes him so damn good in Mob City where he plays Bugsy Siegel, the charming Hollywood gangster who's your best friend…until he not, and you found yourself serving as the foundation for San Fernando Valley real estate.
As an actor, writer and director with a reputation, Burns is still likely best known for his early debuts in all of the above with The Brothers McMullen, She's the One, Sidewalks of New York and Ash Wednesday. Of course, he also made a splash as the Brooklyn smartass who barely managed to survive his mission in Saving Private Ryan, as well as other genre pictures like Confidence and 15 Minutes.
Yet, it is in promotion of Mob City, in which he plays the man who essentially founded Las Vegas, which brought us the opportunity to briefly chat with him in a conference call last month. Here is that talk.
What drew you to this project, and what did it mean to jump on board something that Frank Darabont was putting together?
Ed Burns: Well, you know, Frank is the reason I jumped on board and was initially very excited about the prospect of joining the cast. His team got in touch with me, sent me the script, [and] said please take a look at the part of Bugsy Siegel. You know, I've been a long time fan of Frank's work, and it's one of those situations where you pick up the script, you just kind of keep your fingers crossed and hope that there's a good part in there for you.
After I read the first scene with Bugsy, I was in. It was a no-brainer. I called my agent and said let's go do this. A couple of weeks later I was on a plane to Los Angeles and then being fitted in some pretty swanky suits.
….[I] loved it. I mean this is the most fun I've had acting since Private Ryan. I mean it made me fall back in love with acting, quite honestly.
Wow.
When you're given such great words to play with, and you're in the hands of a world-class filmmaker, and he surrounds you with this great of a cast, that is what every actor—you hope you get those opportunities. Unfortunately, they are sometimes few and far between. This is one, as I said, just made me fall in love with acting again.
And you are a fantastic filmmaker in your own right.
Thank you.
Is it helpful to bring that to a set? Obviously, not every actor can go to Frank Darabont and say, "Well can we consider this because it's something that really worked for me in the past as a filmmaker?"
You know, I got very lucky. The first time I acted for anybody other than myself was for Spielberg on Private Ryan. I was not about to show up on that set and make any suggestions to Steven as to how he might want to rethink a scene or where he would put the camera. That has served me well since.
When I show up on someone else's set as an actor, I'm just there as an actor. If anything, when you get a chance to work with someone like Frank, I take it as an opportunity to go back to film school, you know? I'm obviously there as an actor to do my work, but I'm also watching him and saying, "Okay what can I learn from Frank as a filmmaker, so that I can take that back with me?" That's more of my approach.
So Bugsy's one of the most notorious bad guys in mob history. He was known as a guy that was able to develop this massive mob empire, but also was one to cavort with movie stars and celebrities. Kind of seemed like a likeable guy at first glance. What did you do to research this character and make him that guy who was charismatic, but also capable of heinous stuff?
I got very lucky with Frank and these scripts in that all of it was on the page. [Frank's initial conversation with me] was, "Look, what I need from Bugsy in this show is he needs to be larger than life." Everything we're going to do with him, starting with the style of dress—he was a very flashy guy, loved his clothes. As you said, he hobnobbed with celebrities. He was good friends with George Raft. He even wanted to be a movie star and had some screen tests. This is a guy who he has an army of gangsters who are willing to die for him. He was a ladies man. He was a guy that was the mastermind behind the birth of Vegas. So, he's a guy who could convince a lot of people, men and women, to do what he asked. Part of it was charisma and charm.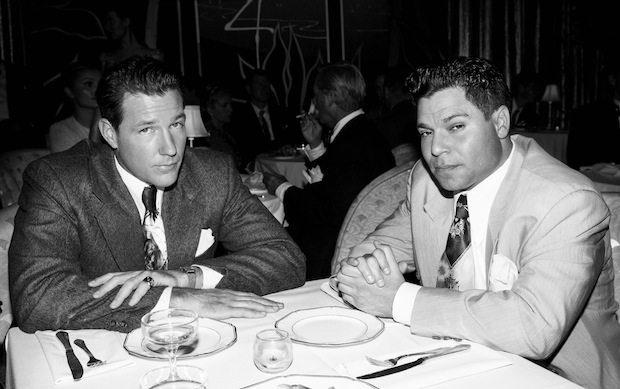 Then the other part was the fact that he had a short temper and would back it up with sort of insane, homicidal behavior. Those two things I guess are what makes for being a successful gangster. Again, as far as being able to balance those two sides, the work was done for me in what Frank wrote in these terrific screenplays.
Thanks.
Thank you.
Like us on Facebook and follow us on Twitter for all news updates related to the world of geek. And Google+, if that's your thing!