News
Earth to Ned: Disney+ Orders Alien Puppet Talk Show From Jim Henson Co.
Ned is an alien originally sent to Earth to scout for invasion who decides to start a celebrity interview talk show instead.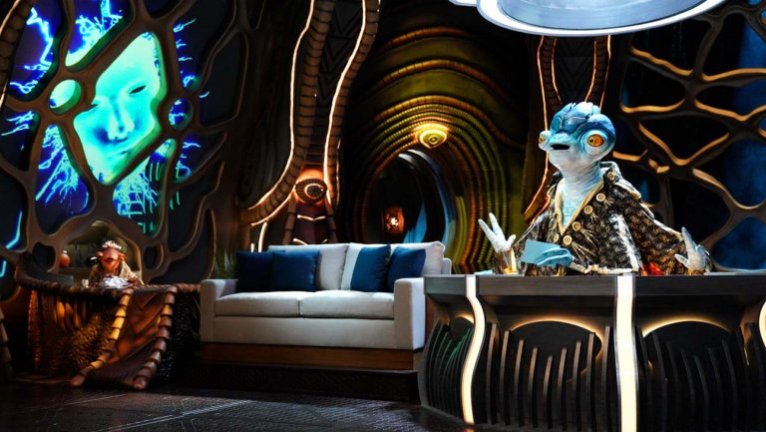 Disney+ is adding to its original unscripted content with a very imaginative, nerdy idea for a talk show. According to THR, Disney has given a straight-to-series order to a puppet talk show from the Jim Henson Co. that, in addition to its alien hosts, will feature celebrity guests from across the universe. #BigGoals
Earth to Ned will be a comedic half-hour talk show hosted by Ned, a blue-skinned alien sent to Earth to scout for the eventual invasion who instead became obsessed with Earth's pop culture and has decided to start an interview talk show. He will be joined by his lieutenant, Cornelius. It's unclear, at this point, how Cornelius feels about Earth's pop culture, but as he seems to have a subordinate position in this very small crew, it might not be relevant to our chances as a species.
read more: Disney+ Scraps Scripted Muppet Series
The talk show will feature real-life celebrity guests, and will take place on the bridge of Ned's spaceship, which is naturally hidden deep underground. Ned considers celebrities Earth's "most precious commodity," which sounds about right, and has ambitions to produce "the ultimate talk show."
"Disney has a long history of giving audiences a glimpse at faraway lands and bringing new talent into the spotlight. We believe Ned is next in line," said Dan Silver, vp unscripted originals at Disney+. "We're lucky to have the talents of the Jim Henson Co. and the folks at Marwar Junction Productions helping Ned, Cornelius, BETI and the Clods to execute and fully realize their vision. And I'd be remiss if I didn't thank Ned for promising to entertain us, rather than destroy us all."
Yeah. Thanks, Ned.
read more: What Makes Dark Crystal: Age of Resistance Unique TV
While it's unclear when Earth to Ned might premiere, Disney+ is slated to launch on November 12th for $7 a month. You can find out more about the subscription streaming platform here. Earth to Ned is produced by the Jim Henson Co. and Marwar Junction Productions. Ned, Cornelius, BETI (their artificial intelligence), and an army of Clods ("cloned living objects of destruction") will all be designed and brought to life by Jim Henson's Creature Shop. Here's the whole gang…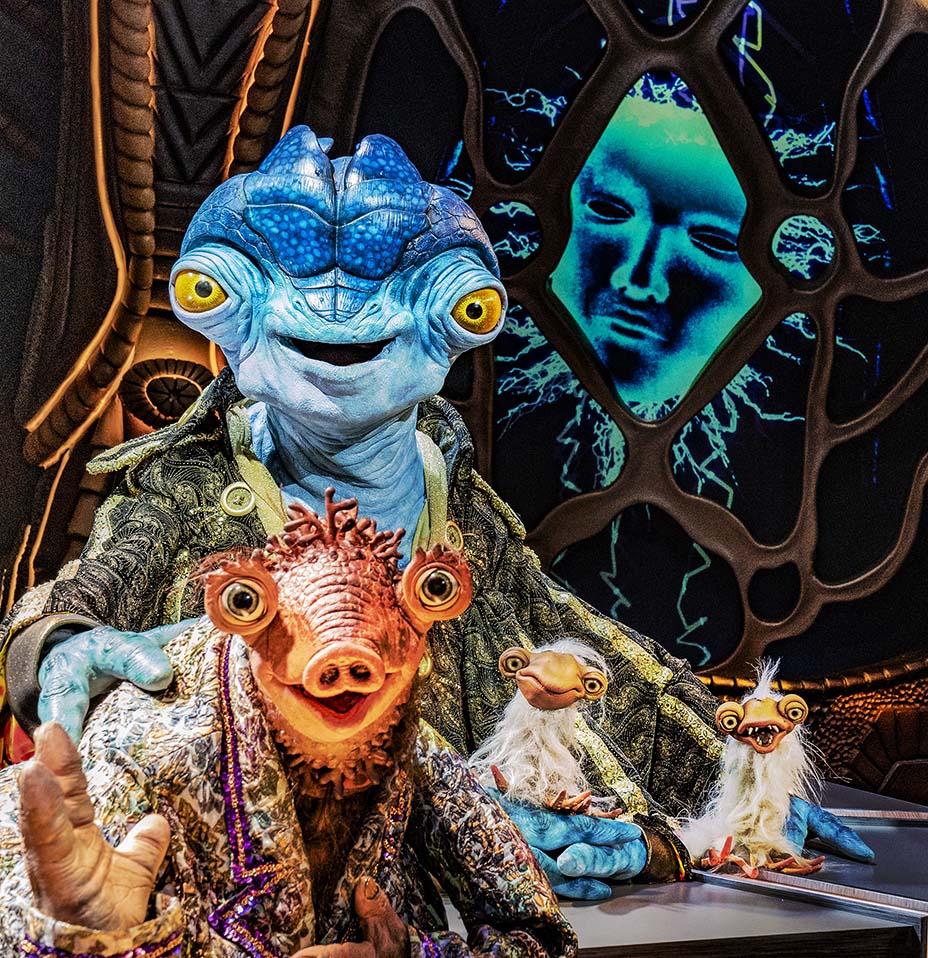 Kayti Burt is a staff editor covering books, TV, movies, and fan culture at Den of Geek. Read more of her work here or follow her on Twitter @kaytiburt.