News
Dynaman English Dub Surfaces on Night Flight
America's first big look at Super Sentai is now available on Night Flight Plus.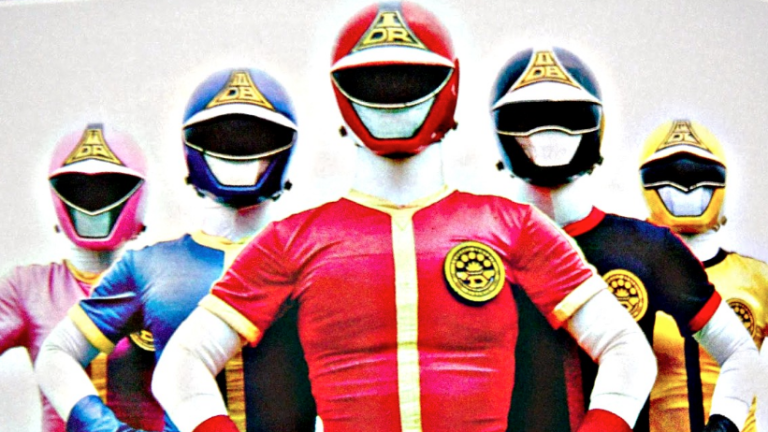 In 2017 we have Super Sentai being not only officially released on DVD but streaming as well. It's never been a better time to be a fan of the heroes that became Power Rangers but it wasn't always so easy to see our favorite Sentai heroes. Back in the 80's there was pretty much only one official way to widely see any Super Sentai (especially dubbed into English.) 
Night Flight's Dynaman. Yes, back in the 80's the USA Network's variety show aired six dubbed episodes of the Super Sentai series Dynaman. They weren't exactly accurate to the source material, instead being extremely tongue in cheek with tons of then modern day music added in. It's now mostly forgotten except for hardcore Super Sentai fans in America but now you have the chance to relive the dubbed insanity.
Night Flight Plus has released three episodes of their Dynaman dub for streaming (the first, second, and fourth episodes for some reason). It's part of Night Flight's streaming service so you'll have to pay up in order to see the episodes but if you have any interest in the history of Super Sentai in America they're worth a look. You can find Night Flights description of the series below.
The show featured hyperkinetic editing, quick zooms cribbed from Kung fu flicks, and plenty of very early computer special effects. Dynaman was like anime or manga come to life in hyper real color.

The concept was simple: a cohort of Toronto-based comedians — including several members of "The Kids In The Hall" comedy troupe — inspired by Woody Allen's What's Up Tiger Lily re-dubbed Japanese spy flick — reworked the dialogue of an old Japanese television series to very silly effect.
If you want to learn more about the history of the Dynaman dub, check out this article from Night Flight.
Shamus Kelley, the human outboard motor, is Dynablue! Follow him on Twitter! 
Read the full Den of Geek NYCC Special Edition Magazine right here!