News
DuckTales Theme Reimagined In Emoji Form
Life is like a hurricane, and a phone screen, in this new video leading up to DuckTales' return.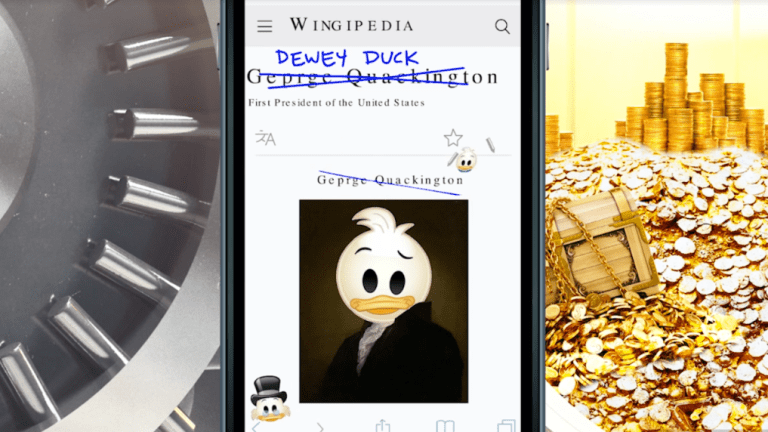 With DuckTales set to return on Disney XD September 23rd with two new episodes, Disney Digital Network has just released "DuckTales – As Told By Emoji." That's right, the iconic theme song is now in emoji form featuring all of the main DuckTales characters. 
Watch it here…
Ducks, emojis, bagpipes, and a cracked screen? Okay, that was astounding. This DuckTales Emoji video is the twenty first episode in Disney's "As Told By Emoji" series. This series has been translated into twenty five languages and has reached over one hundred and twenty five millions views across platforms.
This is all lead up to DuckTales' 30th anniversery where the second and third episodes of the new DuckTales series will debut on Disney XD. They'll at 7AM, 11AM, 2PM, 5PM, 8PM, and 10:30PM. They'll both be available to watch on the Disney XD app and Disney XD VOD on the same date. 
The updated DuckTales theme song is written by Mark C. Mueller, performed by singer/songwriter Felicia Barton, and produced by Emmy Award-winning Michael "Smidi" Smith along with Dominic Lewis.
Can't get enough DuckTales? Well the game Club Penguin has a new update that features "quacky styles" from the series. You can even purchase and wear costumes of some of your favorite DuckTales characters!
Now all we can wonder is if the DuckTales characters in the actual show will be turned into emoji's at some point. Anything is possible!
Shamus Kelley is gonna solve a mystery and rewrite history! Follow him on Twitter!