News
Dredd TV Series: Karl Urban Interested in Returning
Karl Urban says he'd be "very interested" in playing Dredd again if the story works.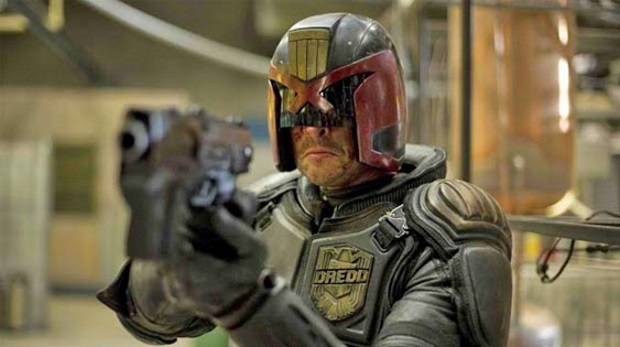 Dredd refuses to die. While a full-blown theatrical sequel to the underrated, underseen but frequently brilliant 2012 film — based around the dystopian law enforcer from the legendary 2000 AD comics — is becoming a more remote possibility, plans are afoot to take another route and bring the Judge back in a TV series. The star of the five-year-old movie, Karl Urban, says he's tentatively on board:
"Rebellion (the production company and game developer that holds the rights to Dredd) are currently developing this TV series called Mega-City One," Mr. Urban said. "I've had many discussions with them about that and I've told them that if they write a character that has a solid function and purpose and write a story that is compelling on a emotional level, that I would be very interested in reprising the role."
As described, the series would follow the basic template of the Dredd universe, focusing on the law enforcement officers who act in a grim 22nd century future as judge, jury, and executioner of criminals. The series is set — like all previous iterations of this world — in a sprawling, oversized metropolis that has spread across the eastern seaboard of the United States. While set in the future, it will deal with modern problems such as domestic terrorism and the tensions between the super-rich and disenfranchised.
Urban, meanwhile, continues to marvel (no pun intended) at the life that Dredd still has despite the film not doing well initially. "I am really blown away how loved that film was and the fact that there's a constant demand for a sequel to that movie," he said. "I would be blessed to be in the position where I can help make that happen and give that audience more of what they want."
Would you want a Dredd movie or a TV show? The latter seems more likely at the moment, and if it gets us more of Urban in that famous helmet and urban war gear, we'll take it…
Read the full Den of Geek NYCC Special Edition Magazine right here!