News
DreamWorks Tales of Arcadia: 3Below – Everything We Know
Guillermo del Toro's Trollhunters-adjacent trilogy, Tales of Arcadia, has revealed a first look of its second installment, 3Below.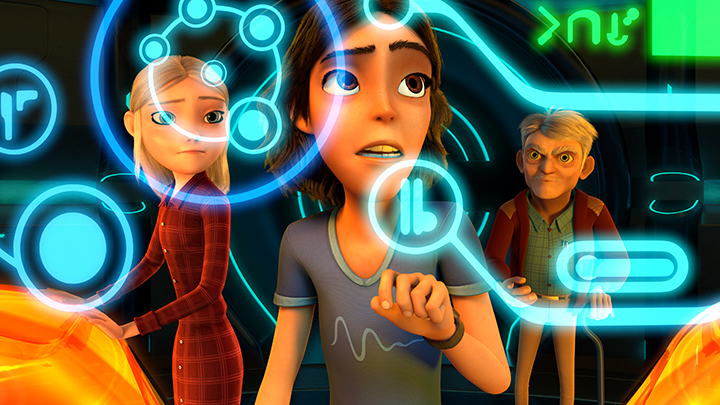 DreamWorks Tales of Arcadia: 3Below has a lot of search-engine optimization friendly terms to lead with. DreamWorks! Tales of Arcadia! 3Below! Guillermo del Toro! Trollhunters! Netflix!
Tales of Arcadia is a trilogy series on Netflix created by del Toro and set in his Trollhunters universe. 3Below will be the second installment of this trilogy that began with Trollhunters. The series will end in 2019 with Tales of Arcadia: Wizards. Yes, DreamWorks, del Toro, and Netflix have created a sprawling series in which trolls, aliens, and wizards will all eventually cross paths. It's the side of an '80s metal fan's panel van writ large.
For simply "just" an animated children's adventure story, this is a pretty big project. That's why del Toro and some friends took to the New York Comic Con stage to reveal just how big. Here is everything we learned from NYCC2018.
Tales of Arcadia: 3Below Release Date
The second installment of this new Trollhunters trilogy will debut on Netflix on December 21. That's a winter solstice to remember. 
Tales of Arcadia: 3 Below Trailer
We've got a full trailer for the series here!
And we've got the teaser they used for New York Comic Con as well!
Tales of Arcadia: 3 Below Cast
This is where things get fun. DreamWorks previously announced that the lead roles of Krel and Aja would be voiced by Diego Luna and Tatiana Maslany respectively. At New York Comic Con, another exciting casting choice was unveiled. Glenn Close took the stage with del Toro and Luna to announce her involvement. 
New castmembers for 3Below include Nick Offerman, Andy Garcia, Nick Frost, Alon Aboutboul, Chris Obi, Uzo Aduba, Cheryl Hines, Tom Kenny, Haley Atwell, Danny Trejo, and Ann Dowd.
The newbies will be joining Trollhunters veterans Emile Hirsch, Charlie Saxton, Lexi Medrano, Steven Yeun, Cole Sands, and Kelsey Grammer.
Tales of Arcadia: 3Below Photos
Here are some first look photos at the art of Tales of Arcadia: 3Below.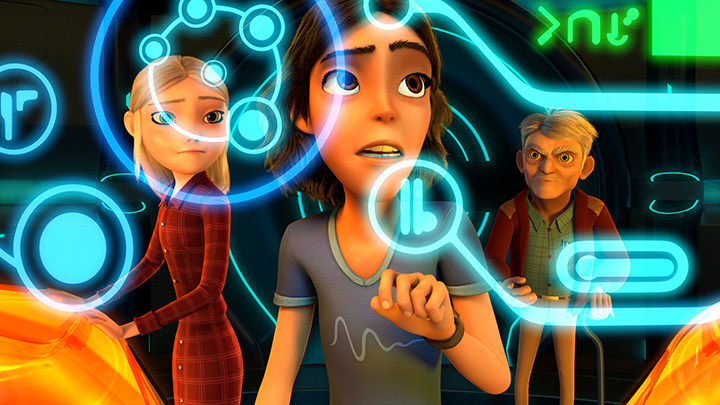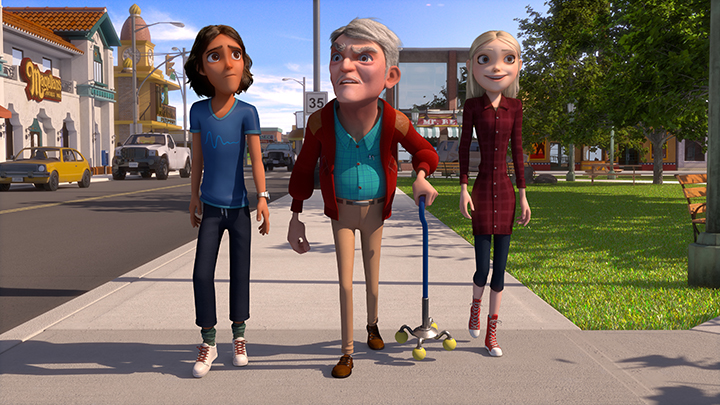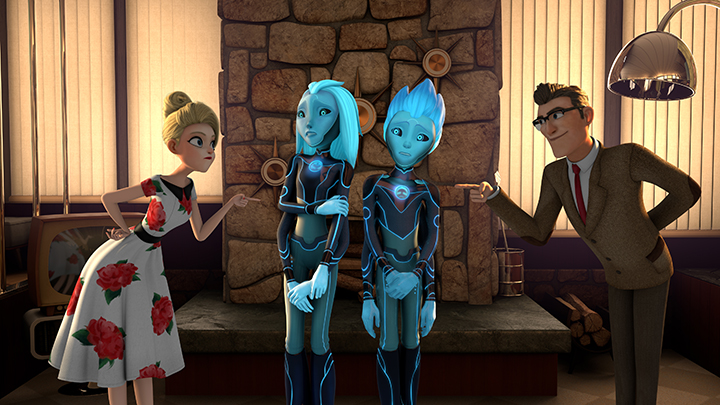 Tales of Arcadia: 3Below Story
Per a Netflix and DreamWorks release:
Fans of the 7 time Emmy®-winning Trollhunters can expect to find several familiar faces in 3Below when two royal teenage aliens, and their bodyguard flee a surprise takeover of their home planet by an evil dictator and crash land in Arcadia. Now on the run from intergalactic bounty hunters, they struggle to blend in and adapt to the bizarre world of high school all the while attempting to repair their ship so they can return and defend their home planet.
Stay tuned here for everything else we discover about Tales of Arcadia: 3Below.
Alec Bojalad is TV Editor at Den of Geek. Read more of his stuff here. Follow him at his creatively-named Twitter handle @alecbojalad
Read and download the Den of Geek NYCC 2018 Special Edition Magazine right here!