News
DreamWork's 3Below Season 2 Exclusive Clip
The Tales of Arcadia continue in the second season of 3 Below and the aliens are about to be revealed...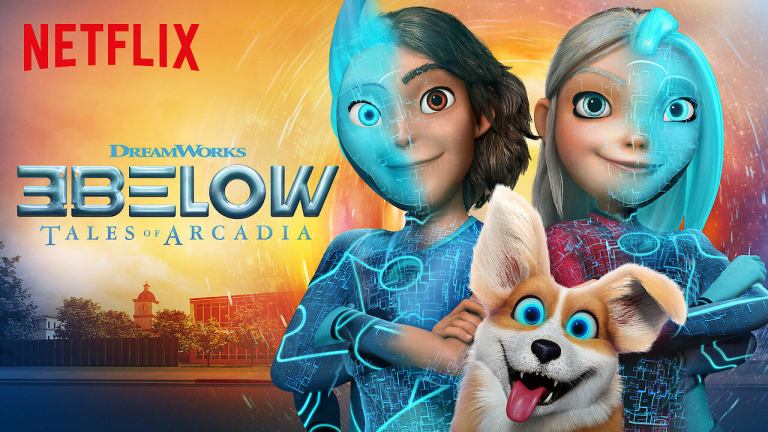 The Tales of Arcadia series never lets up! After debuting in 2016 with Trollhunters, the universe expanded with 3Below. A more sci-fi corner of the franchise, the first season debuted in 2018. Fans have been patiently waiting for a new season and now we've got something to tide you over. An exclusive clip from season 2! That's right, get a look at what the characters of 3Below will facing along with some familiar faces.
Welp, now more people know "aliens" are in Arcadia. Not enough people are talking about it but 3Below and Trollhunters have a delightfully shared universe! It's great to see the side characters from Trollhunters get some spotlight and the appearance of the main characters from that series as well. Hell, Steve gets to be the good guy! Not enough kids TV shows do this kind of crossover, surprsingly so. Thankfully Netflix is allowing this and DreamWorks is giving fans something to really latch onto! 
3Below Season 2 Release Date
At the end of a recent trailer it was confirmed that 3Below Season 2 will be released on July 12, 2019. Not too long to wait, fans! For those who need a recap, we have a description of the series here.
From the seven-time Emmy Award-winning team behind DreamWorks Trollhunters comes the second chapter in Guillermo del Toro's Tales of Arcadia trilogy. Two royal teenage aliens and their bodyguard flee a takeover of their home planet by an evil dictator and crash land in Arcadia. Now on the run from intergalactic bounty hunters, they struggle to blend in and adapt to the bizarre world of high school all the while attempting to repair their ship to return home to defend their planet.
What do you think, 3Below and Trollhunters fans? You ready?
Shamus Kelley is a pop culture/television writer and official Power Rangers expert. Follow him on Twitter! Read more articles by him here!