News
Drama High: Stranger Things' Shannon Purser Joins Jason Katims Pilot
Purser joins Moana star Auli'i Cravalho in Jason Katims' NBC pilot Drama High.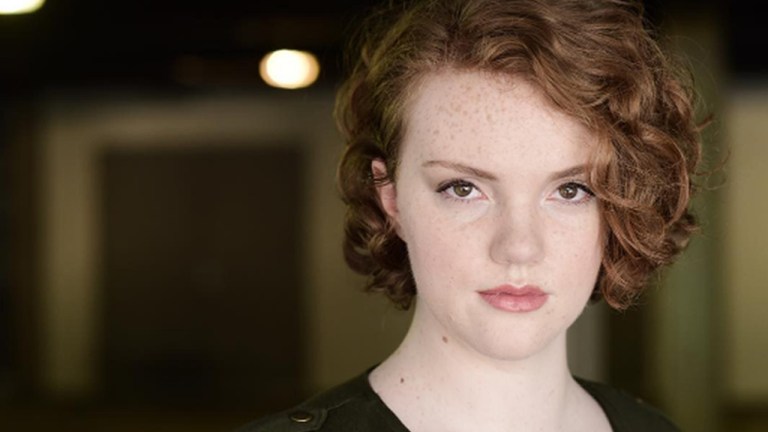 Jason Katims' NBC pilot Drama Highjust scooped up another fan favorite. A week after casting Moanastar Auli'i Cravalho in a lead role, Drama Highhas cast Stranger Things actress Shannon Purser in a recurring role.
According to Deadline, Purser will play Annabelle, a student who works haredr than anyone else to snag a role in the local production of Spring Awakening, despite not being what people had in mind for the production.
Katims created the role for Purser after meeting with her for another part, which is pretty cool. Purser has also recently recurred in CW hit Riverdale. Basically, she is making some great post-Stranger Things choices. Well done, Barb.
Drama High Cast & Creators
In addition to Purser, Drama Highhas cast: Rosie Perez, the aforementioned Auli'i Cravalho, and Rarmian Newton. The Cravalho casting has an interesting Lin-Manuel Miranda connection, as Hamilton producer Jeffrey Sellers is co-producing Drama Highwith Katims, who wrote the script for the pilot. Katims has previously written/showrun Parenthood, Friday Night Lights, and Roswell.
We'll update this story with more casting news when we hear it.
Drama High Story
Based on the book of the same name, Drama High focuses on true story of innovative high-school drama teacher Lou Volpe. At a working-class high school, Volpe inspired a whole cast of troubled teens to come together and find themselves while collaborating on art. The passionate teacher and family man galvanized the entire town around him, inspiring former student Michael Sokolove to tell his story. In her second professional role and first on television, Cravalho will play one of the students, Lilette. As Lilette, we'll hopefully be treated to Cravalho's beautiful voice.
With his background working on FNL, this sounds like a perfect fit for Katims, and the premise makes sense considering the success of shows like Glee. We'll keep you posted on all things Drama High right here.