News
Dr. Horrible Comic Book Revealed At SDCC 2018
Joss Whedon's Dr. Horrible's Sing-Along Blog is returning as a comic book for Dark Horse.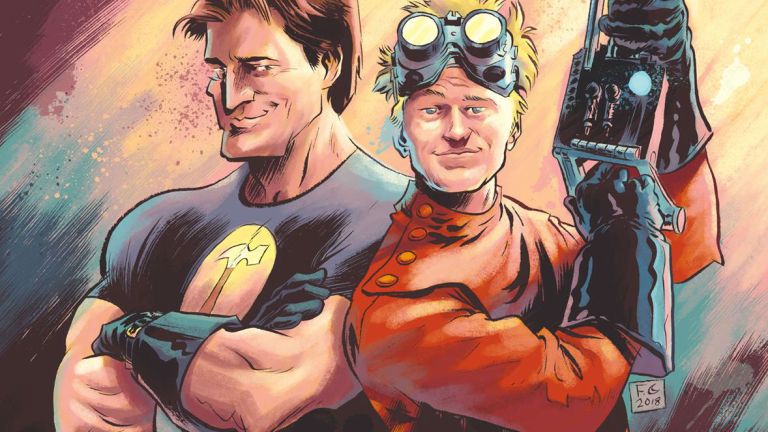 Dr. Horrible's Sing-Along Blog might need to update its name for a new medium. 
Today in Hall H atDr. Horrible's Sing-Along Blog 10th Anniversary Panel, Dr. Horrible creator Joss Whedon revealed that his 2008 web series would be returning as a comic book for Dark Horse. The book will be called Dr. Horrible: Best Friends Forever and will be released on November 14. 
"What a pleasure it is to be back in this world, putting words into these characters' mouths and saying, 'say these words, mouths' and then they do," Whedon said. "Each member of the Hammerverse—sorry, Doc, that's what it's called, he registered it—is a delightful, bigger than life character, but more importantly, on a very human level, they're idiots. You will thrill to their adventures and weep for their pain, or maybe not weep, maybe just, I don't know, itchy nose. Based on Actual Events."
The comic will feature art by José Maria Beroy (Versus) and Sara Soler (Red & Blue) with colors by Dan Jackson (Buffy the Vampire Slayer), cover art by Fábio Moon (Two Brothers) and a variant cover by Francesco Francavilla (The Black Beetle). Here is a first look at the cover.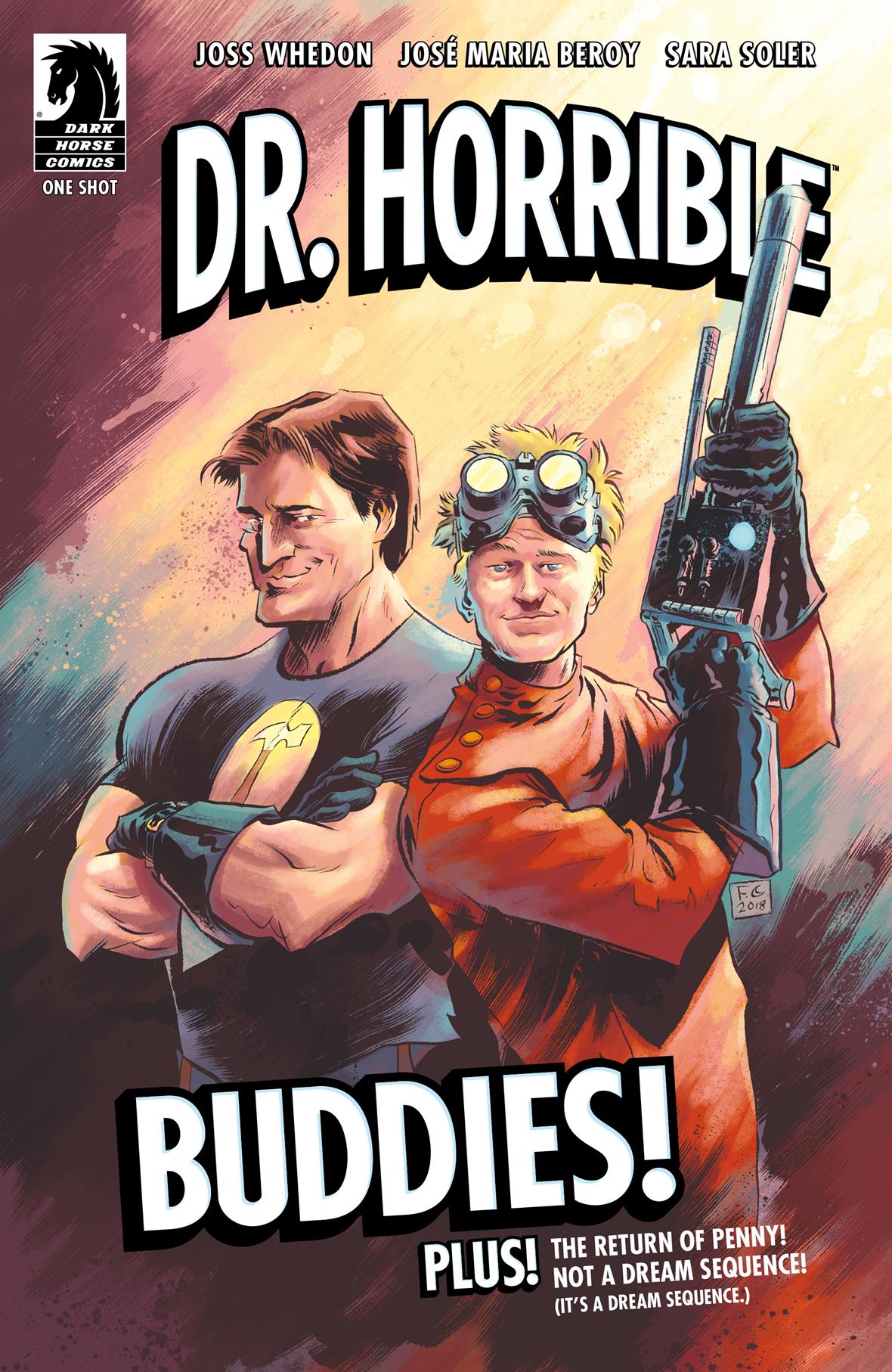 According to a Dark Horse press release, Dr. Horrible Best Friends Forever will feature the team up of Dr. Horrible and Captain Hammer as they try to take down the time temptress, Hourglass.
Back when Dr. Horrible Sing-Along Blog debuted in 2008, it was more of a creative writing exercise than anything else. The writer's strike that briefly shut down the film and TV industry was raging and Whedon, the creator of Buffy the Vampire Slayer, Firefly, and much more, wanted to see if he could successfully produce a series for the web on his own and for cheap. Turns out he could with the help of brothers Zack and Jed Whedon, and Maurissa Tancharoen.
Dr. Horrible's Sing-Along Blog followed Neil Patrick Harris as the titular villain Dr. Horrible. Dr. Horrible vlogged his way through life as he tussled with his nemesis, Captain Hammer (Nathan Fillion), and fell for the girl at his local laundromat, Penny (Felicia Day). 
Some of the terminology is now dated (when's the last time you said you were going to go check out a "blog?") but the characters and concept have stood the test of time. Let's see what other mediums we can fit Dr. Horrible into like Dr. Horrible's Sing-Along Snapchat or Dr. Horrible's Sing-Along YouTube Unboxing Video.
Read the Den of Geek SDCC 2018 Special Edition Magazine Here!