News
Dolph Lundgren Recalls His First Acting Roles
Creed II and Rocky IV star Dolph Lundgren almost aces our First Five quiz.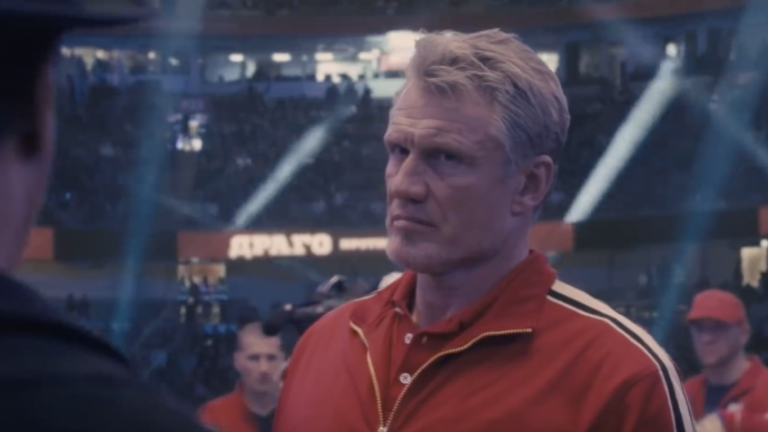 It is every actor's dream to work steadily enough to have careers that span decades. Yet when you achieve that goal, especially one of such notorious distinction as Dolph Lundgren, being able to remember everything you got your start on can be difficult. Nevertheless, the man who would be Ivan Drago in Rocky IV, and now Creed II, remembers his history pretty damn well.
While talking with Den of Geek, Lundgren was posed our First Five quiz–name your first five credits on IMDb–and remarkably he got four of them with ease. Then again when four are such iconic staples of 1980s action movies as A View to a Kill (Roger Moore's final Bond film that cast him in a bit part when he was visiting one of the film's Bond girls, his girlfriend of the time, Grace Jones), Rocky IV, and Masters of the Universe, that's not too surprising. What is an amusing twist is Lundgren's explanation for why he forgot the film short, "R.P.G. II."
further reading – Dolph Lundgren's Punisher: The Bloody Legacy of Marvel's First Superhero Movie
Watch Lundgren take our First Five challenge below! 
For more on Lundgren and his role in Creed II, we spoke with him about how he fought for the film's original script and why the character has more depth this time around. And while we're on the subject of rematches, Tessa Thompson shared stories from the set as she returns to the franchise for round two. You can read our Creed II review here.