News
Dollhouse early ratings, and Sarah Connor Chronicles in trouble?
Joss Whedon's Dollhouse struggles, and The Sarah Connor Chronicles hits a ratings rock bottom…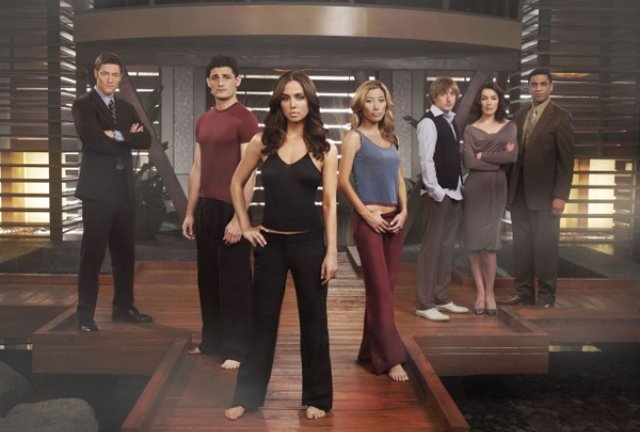 The long-awaited premiere of Joss Whedon's Dollhouse last week not only managed to underwhelm many viewers – including our own reviewer – but it's also not managed to set the ratings alight, either.
The show, which had been delayed on its way to the small screen, is clearly in the early stages, and ianything Whedon does deserves some space to find its feet. But the early signs are that the show may have a bit of a job on its hands. It picked up a Nielsen rating of 2.0, and an audience share of 6, and instantly this has led to comparisons with the struggling numbers that Firefly battled with before getting the plug pulled prematurely.
However, there are a few beacons of light where Dollhouse is concerned. It followed, for instance, The Sarah Connor Chronicles on Friday night, and its rating was a lowly and also-worrying 1.3, the lowest rating that that show has ever got. Thus, Dollhouse did manage to bring in some more viewers to the Fox network, and it also scored okay in the 18-49 demographic that US advertisers love so much.
All this does cause some heady concern where the at-times stunning Sarah Connor Chronicles is concerned. This has arguably been the best show of the last year, and it continues to deliver pretty much week after week. Last year, it lived under the shadow of the axe in the early part of its second season, and if its numbers continue as they are doing, then you can't help but fear that the same talk will rear its head. Granted, Friday night isn't the ideal slot for an edgy science fiction show, but nonetheless, Fox is still going to be concerned at the numbers. It's not been shy in pulling the plug before, but has commendably stuck with Sarah Connor where others may have dropped the axe. A turnaround in numbers is urgently required if that's going to carry on, though.
Let's see how both Dollhouse and Sarah Connor fare this Friday, and hope for an improvement in support for both shows.