Features
Does Futurama have a future?
Now that Futurama's season 7 finale has aired, James looks at the possibilities for more adventures with the Planet Express crew...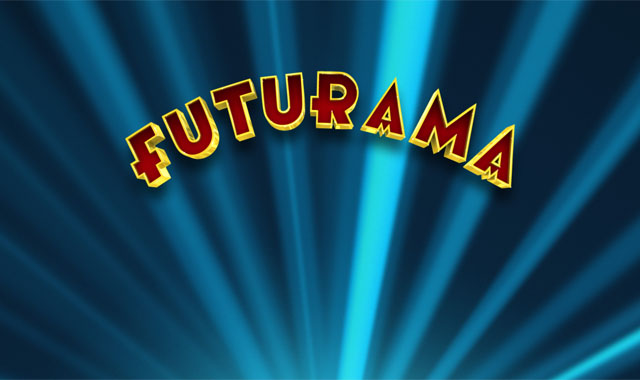 For the second time, Futurama has drawn to a close. Back in April this year, Comedy Central announced it had no plans to renew the then-incoming second half of season seven meaning the show's last thirteen episodes were to be its final bow. But was Futurama ready to end?
The brains behind a little-known show called The Simpsons created Futurama in 1999, and it originally ran for four seasons. After being axed in 2003, Futurama was resurrected for a series of four DVD movies and then two extra seasons. Season five, which consisted of the feature films, proved a big enough hit for Comedy Central to commission a full-blown comeback for the Planet Express crew.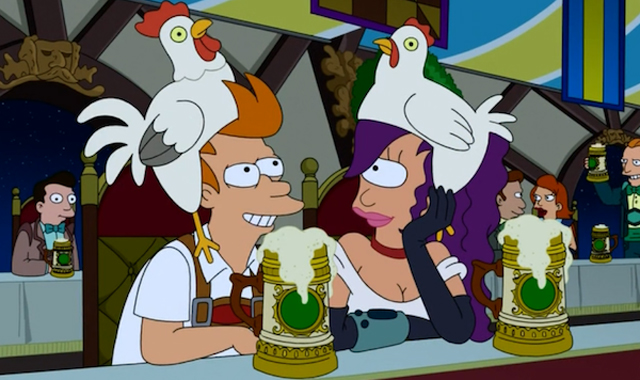 Matthew Groening and David X Cohen seemed to see the news of this year's cancellation coming. Cohen previously told Entertainment Weekly: "I felt like we were already in the bonus round on these last couple of season. At this point I keep a suitcase by my office door so I can be cancelled at a moment's notice." What changed to make Comedy Central drop Futurama? Falling ratings are the likely culprit. On its return in 2010, Fry and co. brought in 2.6 million viewers, but last year only 1.7 million returned to continue the adventure.
Does anyone have the tools to revive Futurama? No-one has come forward grasping the defibrillator yet but there's always time, it took the first revival three years. Let's look at the possibilities for another return for Futurama.
Netflix
Netflix saved Arrested Development seven years down the line by creating a fourth season which solely aired on the online streaming site. Creator Mitch Hurwitz and Netflix bosses are confident that the fourth season, which hit the site in one go this May, will return for season five and potentially a movie. Would Netflix consider taking on the Planet Express in the same vein as the Bluth family's frozen banana stand? Netflix seems focused on creating their own original content from scratch now after big hits House of Cards and Orange is the New Black, but there's still time for them to perk up and take control of Futurama.
Xbox Video
Over the past year Microsoft has vowed to transform the Xbox brand into an all-round entertainment platform, not just a games console. At the Xbox One launch, Microsoft took us underneath the bonnet and showed how the console will be focused on becoming the entertainment hub of the living room. The tech giant took the step of hiring CBS TV executive Nancy Tellem last September and making her head of original content. The unofficially dubbed "Xbox Studio" team also brought the announcement that a Halo TV series was in development with potentially interactive elements. Halo is a lucrative franchise and will dwarf anything Microsoft produces in comparison, but resurrecting Futurama exclusively for Xbox owners would surely generate some goodwill for the company?
Amazon Prime
Internet giant Amazon debuted fourteen pilots for free in April this year resulting in five commissioned full series. It decided to continue with:
– Political comedy Alpha House.
– Silicion Valley-based comedy Betas.
– Kids' show about robots, Annebots.
– Animated adventure Creative Galaxy.
– And Tumbleaf, a kids' show about a small blue box called Fig.
Zombieland: The Series, based on the film of the same name, was not commissioned after what writer and producer Rhett Reese called: "vehement hate for the pilot" (not from us, Mr Reese, we quite enjoyed it – Ed). Judging by the list above, Amazon's exploration of streaming original content online seem focused on the kids TV market meaning Futurama wouldn't necessarily sit nicely on their virtual shelf.
Fan Petitions
Though TV networks don't like to admit it, the customer is always right. Especially the very loud, persistent and determined viewer. Friday Night Lights, Jericho, Community, Family Guy, Firefly (in the form of the movie Serenity) and even Star Trek have been saved by fans bombarding the networks with affection, letters and – on one occasion – bananas to save their favourite shows. Chuck was almost cancelled after the second season but campaign "Save Chuck" brought about a further three seasons. The Save Chuck campaign was different as the fans targeted a sponsor to encourage the network to renew. Subway was drafted in and after striking a major sponsorship deal, Chuck lived on. Do Futurama fans have it in them to convince Comedy Central that they've made a mistake? With dwindling viewing figures showing a shrinking dedicated fan base, perhaps not.
Another network
It's happened once before. Comedy Central picked up Futurama after its rising DVD sales and ran with the series as far as they saw fit. Could another network jump in and give the show a few more seasons? Futurama gained its cult following after featuring reruns on Cartoon Network's Adult Swim. The network also aired reruns of Family Guy in 2003 which encouraged Fox to announce the show would return a year on. Perhaps Adult Swim could take up where Futurama left off and create brand new episodes?
Maybe… it doesn't need it
There comes a time in every TV show's life when it's time to go to call it a day. Many have argued that The Simpsons reached its peak, steadily declined and continued on down way past the base camp of Springfield Gorge.
Futurama isn't The Simpsons. It's more risqué than its yellow-coloured counterpart for a start, a show children and adults can watch alike without risk of gore or learning the word 'ass' too early. The Simpsons is officially the longest running comedy of all time, but reached its viewer peak as early as season two with thirty-three million people watching classic episode Bart Gets An F. Viewing figures have dropped dramatically to as low as four million in the latest season.  There is however, one key reason that The Simpsons has continued long past its peak: merchandise.
Homer, Bart's and Lisa's faces grace the front of lunchboxes, pencil cases and bed sheets the world around. It's spawned a feature film, countless video games and even a number one UK single. Futurama doesn't appear to have quite the same appeal, and perhaps that's a blessing. Maybe it's a good thing that the writers won't ride the format out until the show becomes tired and stale.
Groening told Entertainment Weekly about Futurama: "It'd be a shame if we all went our separate ways. We would love to continue. We have many more stories to tell. But if we don't, this is a really great way to go out." It would be a great shame were the show to continue and reach a point where the original series is sullied by milking it to death.
If Futurama never returns, we can always rely on its run of comics to keep giving us a dose of Fry, Leela and Bender. The bi-monthly comic book series has been published consistently since 2000 and there are no plans to stop production yet. Long live the Planet Express crew.
Follow our Twitter feed for faster news and bad jokes right here. And be our Facebook chum here.