News
Doctor Zhivago TV Adaptation Coming from Vikings Creator
Vikings creator Michael Hirst is developing a new TV series based on the classic novel, Doctor Zhivago...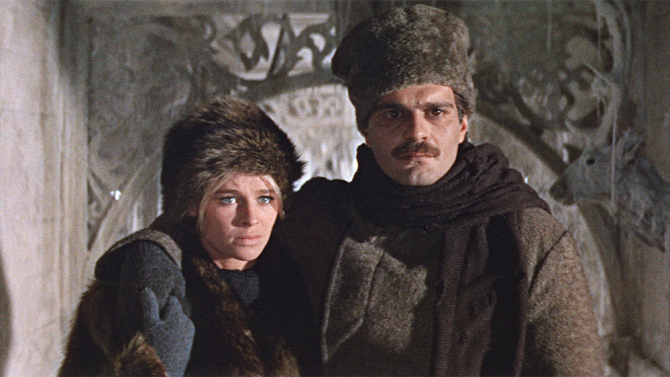 Vikings creator Michael Hirst is working on a new 8-part TV series with Sherlock producer Hartswood Films and Riviera's Foz Allen, that will adapt Boris Pasternak's heart-wrenching 1957 tome, Doctor Zhivago. The book was previously adapted into a bum-numbing 193-minute long film (200 upon re-release) which has often been justifiably referred to as one of the greatest British films of all time, and more recently as a miniseries for ITV in 2002, but Hirst's new show will "stick more closely to the original novel than the 1965 David Lean picture."
The project was revealed at Atrium TV's new slate presentation at the back end of last week in L.A. Atrium TV, which is owned by a London-based distributor, gathered together members – including BT TV – to dish out details on all its upcoming projects, and Hirst's Doctor Zhivago was a surprising addition.
Whether an end to Vikings is in sight after season 7, or whether Hirst plans to be involved in both series at the same time, is unclear, but it was noted that he has already written scripts for the new show, and plans to pen the rest of the series, too.
The Doctor Zhivago news was mixed in with details on some other huge projects from Atrium, including pricey new dramas from Michael Douglas, Ava DuVernay, and The Wire creator David Simon.
"From day one, Atrium TV made a commitment to its members to only bring great ideas to the table, delivered by the very best creative talent in the industry," remarked Atrium honcho Howard Stringer at the presentation. "With these exciting new projects and the incredible international teams of talented writers and producers we have assembled, we are certainly keeping that promise."
We'll be bringing you a lot more on this as we get it.
Doctor Zhivago release date
We've not had an estimated air date on this one yet, as it's not fully in production, but we'll bring it to you when we get it!