News
Doctor Who's lost season 23: full line-up announced
Thanks to Big Finish, season 23 of classic Who is getting even nearer to completion...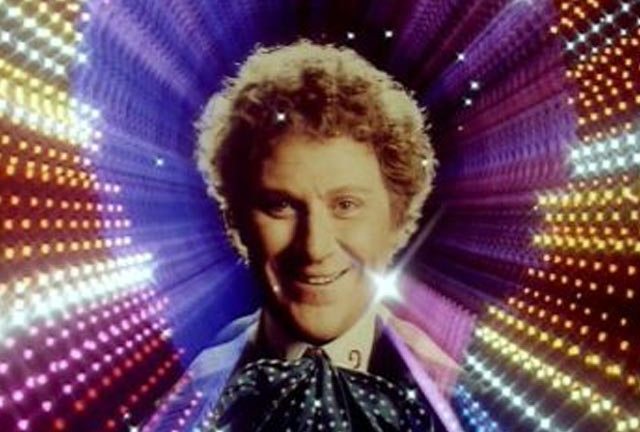 As previously detailed on Den of Geek, Big Finish, the producers of audio plays featuring the Fifth, Sixth, Seventh and Eighth Doctors have recently announced a plan to resurrect the 'Lost' Season 23 of Doctor Who that was abandoned when the programme entered its mid-eighties hiatus.
We knew that 'Mission to Magnus' and 'The Nighmare Fair' were both going to be in the seven story strong Lost Season Line-up, but as for the others, we had to settle for guesses. We presumed that Wally K. Daly's 'The Ultimate Evil' would also be a part of the season due to it having already been novelised. Our other guesses at what would comprise the septet were Christopher H. Bidmead's 'The Hollows Of Time', Michael Feeney Callan's 'The Children of January', Pip and Jane Baker's 'Gallifrey' and – perhaps – a revamping of Robert Holmes' enigmatic 'Yellow Fever (And How To Cure It)'
And oh, how wrong we were!
'Mission' and 'Nightmare' are certainly there, as is Bidmead's 'The Hollows of Time' (which has just finished being recorded). These have, however, been coupled with four stories that were never meant for Season 23. First up is 'Leviathan' by Brian Finch which emerged after the writer's son contacted Big Finish and produced a recording script that had been abandoned since the 80s before it reached production. It is not known which Doctor this script was originally intended for.
We do know that Sapphire and Steel creator PJ Hammond's 'Paradise 5' was originally intended for Colin Baker (and Mel), however. The adaptation to audio has apparently been completed by Andy Lane. The story was originally nixed by John Nathan Turner who is reported to have disliked the idea. The premise of the story was that the Doctor decided to investigate the long dead planet of Paradise 5 due to the finding of five humanoid corpses – in business suits – floating in space around the planet and its nine moons that had since been transformed into leisure complexes for the uber-rich. The Doctor hides whilst Mel goes undercover to investigate the goings on.
It was Colin Baker's predecessor as the Doctor, Peter Davison, who was the original intention for Barbara Clegg's 'Point of Entry' script. It originally only made it to story line stage before its development was ceased. Big Finish dispatched 'Ghost Light' writer Marc Platt to work with Clegg to bring the story to completion. The story was to face a race of beings, the Omnim, who – just before they died out – projected their dying energies into a rock. A rock that eventually ended up being carved into the blade of an Aztec knife. Calling for blood in order to achieve the species' physical resurrection, the knife eventually ends up in Elizabethan London where the Omnim finally take form in the body of a Spaniard, just as the Doctor and Peri arrive and encounter their new friend, playwright Christopher Marlowe.
The sixth story; Pat Mills' "(Song of) The Space Whale)" had been hanging around since Tom Baker's day, and was revamped for both of his successors. As for the seventh story, no further details are yet available, but it seems that playing the guessing game is really not going to work, given how inaccurate we managed to be last time 'round!
Win a remote-controlled Davros and other Doctor Who goodies in today's great competition at Den Of Geek, in association with Forbidden Planet.