News
Doctor Who's David Tennant & Catherine Tate to Reunite for Americons
The Doctor Who duo will star in the dramedy Americons together, produced by Bad Wolf.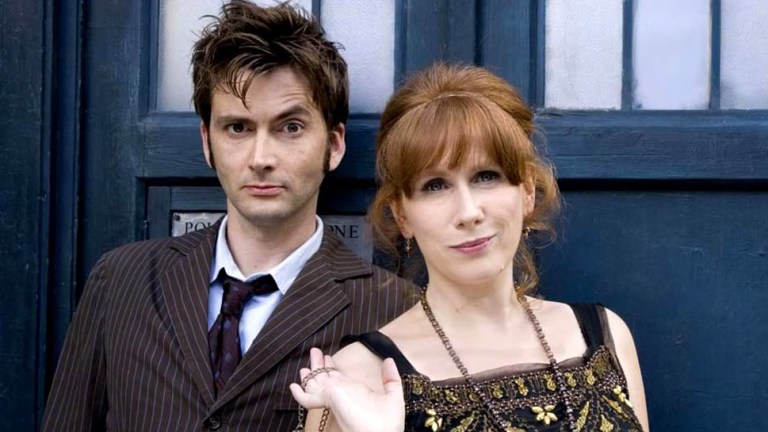 David Tennant and Catherine Tate's run as the Doctor and Companion on Doctor Who remains one of the most delightful pairings in Who history in no small part because of Tennant and Tate's on-screen chemistry. Now, the two actors are set to reunite for a new dramedy called Americons.
Tennant and Tate aren't the only Doctor Who alums involved in the series. The dramedy is being produced by Bad Wolf, a production company started by Who executive producers Julie Gardner and Jane Tranter. According to Deadline, the project is "thought to be in the advanced stages of development for Sky One." No word on where it might air in the U.S.
Americons is written by Tate, and follows the dynamic duo as they move to the United States. What they will do when they get here remains to be seen, though the "con" in the title implies they may be up to no good… or they're really into the fan convention circuit.
In addition to starring together for a season and a Christmas special of Doctor Who, Tate and Tennant starred in a stage production of Much Ado About Nothing and have both done voice work for Disney's DuckTales reboot. (Tate voices Magica De Spell and Tennant voices Scrooge McDuck.)