News
Doctor Who: #WhoForSchools Campaign Records Exclusive Commentary
The only thing better than listening to a Doctor Who podcast? Listening to a Who podcast while helping to make the world a better place.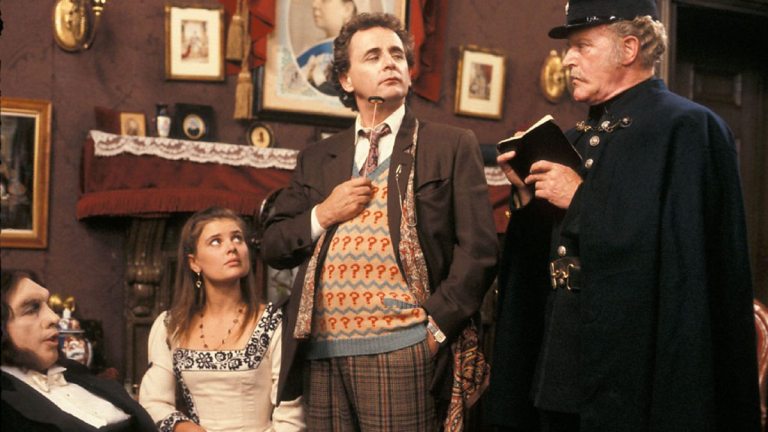 Over 50 Doctor Who podcasters, writers, and artists—as well as Classic Who star Sophie Aldred (aka Ace)—are coming together to record commentaries for Season 26, the final season of Classic Who, on the 30th anniversary of its original broadcast. The more urgent occasion? To raise money for a cause The Doctor supports wholeheartedly: increasing access to education around the world. 
The campaign is called #WhoForSchools, and those who contribute at least $10 to one of the suggested organizations committed to expanding educational access and supporting the work of teachers will gain access to the exclusive podcast commentaries, which won't be available anywhere else. The campaign will also feature giveaways of Doctor Who-related books, comics, and other Who surprises.
(If you were wondering, these are the organizations: The Malala Fund or: I Have a Dream Foundation, Donors Choose or Communities in Schools in the U.S.; Pathways to Education in Canada; or Shine in the U.K.) 
"The generosity of the Doctor Who community never ceases to amaze me," Aldred said in a statement about #WhoForSchools. "I'm so happy to be supporting the #WhoForSchools initiative. Education really does make a difference. Even though Ace didn't have the best of times in conventional education (though arguably her Chemistry experiments were what got her to meet the Doctor in the first place) she was lucky enough to be inspired by the education the Doctor gave her. Access to education is critical to ending poverty, hunger, war and suffering around the globe. Thanks for your support."
In addition to Aldred, who starred in Season 26 alongside Seventh Doctor Sylvester McCoy, those contributing to the commentary include: Doctor Who writers Vinay Patel (who penned Season 11 standout "Demons of the Punjab"), Paul Cornell ("Human Nature," "Father's Day"), Peter Harness ("The Zygon Invasion," "Kill The Moon"), and script editor Andrew Cartmel (who served as script editor from 1987-1989, including for Season 26).
read more: City of Death — Revisiting Doctor Who's Most-Watched Story
Additional contributors include: comic writer Nick Abadzis (Doctor Who: The Tenth Doctor) and artist Simon Fraser (Doctor Who: The Eleventh Doctor), and Den of Geek contributors Nicole Hill and Lacy Baugher, as well as dozens of bloggers, fans, and representatives from popular Doctor Who podcasts like Radio Free Skaro, Verity!, Reality Bomb, The Moment, The Time Ladies, Mutter's Spiral, and Who and Company. Basically, it's going to be a fun time.
The podcast will include 19 commentaries covering the 14 episodes of Season 26, which features classic stories like "Battlefield," "Ghost Light," "The Curse of Fenric," and "Survival" (also known as The One With Cheetah People). Access to the downloads will be made available beginning on October 28th. You can check out the full list of episodes and contributors here.