News
Doctor Who: what's happening?
Off the back of some of the finest episodes of Doctor Who in the current revival, there's been fresh speculation over the show's future. We round up the rumours...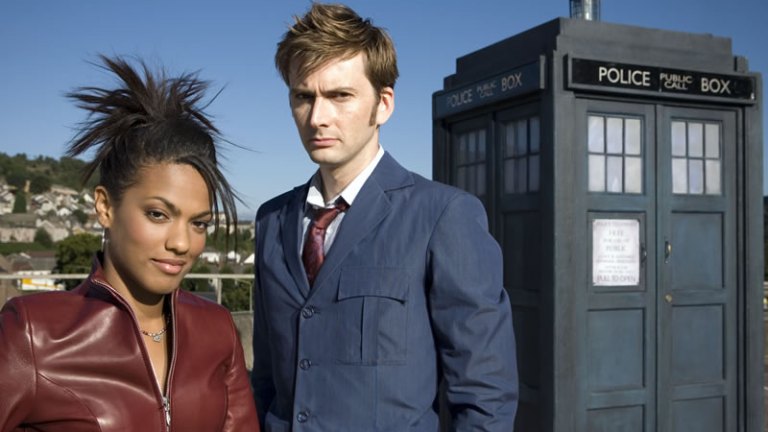 The staggering success of the revived Doctor Who has been one of the highlights for the BBC of the past few years. Off the back of it, they've spun off umpteen programmes – Torchwood, Sarah Jane Adventures, Doctor Who Confidential, Totally Doctor Who – and made a mint from all the spin-off magazines, toys and bits of shit.
And yet, if you believe the rumours, the Who juggernaut is in some trouble. Here are the main titbits of the last week or two, and our take.
DON'T READ ANY FURTHER IF YOU DON'T WANT TO KNOW THINGS AND HATE SPOILERS AND STUFF.
Number one: Russell T is going. We suspect this one's true, and the rumour is that he and his team will up sticks and hand in their notice next summer, with series four in the can. There's little secret that the bloke won't be with the show forever, and we believe that the architect of Who's revival will be moving…
Number two: When RTD goes, the show goes. We think that's bullshit. So do you, we'd wager. We think it's bullshit for so many reasons we're not going to list one of them.
Number three: Freema is getting the bullet. Er, she is. That's true. We quite liked her, too. But she'll be gone by the end of the year.
Number four: Tennant is going in the middle of series four. Again, we buy that. He'll have done two and a half series by then, which is in line with the various murmurings from him over the years.
RTD would clearly be the biggest loss, as already since its revival Who has changed its leading cast completely once. Expect a few more denials before some of these stories are officially confirmed, though. 
Expect, too, for Doctor Who to continue for many, many years. No matter who's in charge of it (see what we did there?)