News
Doctor Who: The Runaway – new BBC VR film trailer lands
The Beeb has been working on a new animated VR film, promising a immersive experience for Doctor Who fans.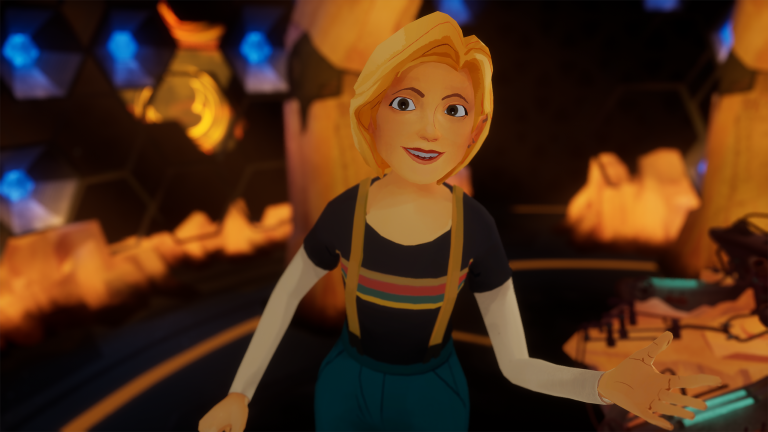 Time to strap on the old VR headset and go inside the TARDIS with Jodie Whittaker!
A 12-minute animated VR film called Doctor Who: The Runaway is on the way; the combined effort of BBC's digital drama team, BBC VR Hub and Passion Animation Studios.
You'll get to be the Thirteenth Doctor's champion and help her on an exciting adventure, as she finds herself at the centre of the action facing a deadly threat.
Have a look at the trailer below…
And here's the official synopsis:
You've been in a collision. You wake inside the TARDIS. The Doctor introduces you to the person, or thing, you collided with. He's a strange and magnificent ball of living energy called Volta. Part surly teenager, part bomb, Volta is very unstable. In fact, he's primed to explode. Big time. Unless he can be returned to his home planet, sharpish. The problem is, a squad of galactic busybodies has other plans for Volta. Bad ones. Drawn into a frantic chase, you become the Doctor's unlikely assistant as she races against time to get Volta home to his parents. Armed with a sonic screwdriver, it is down to you to help the Doctor as she faces the forces of evil, and teenage angst, in this animated 13-minute VR adventure from the team behind Doctor Who Series 11. 
"Fans will experience the TARDIS like never before in this thrilling new interactive story," said Jo Pearce, creative director for the BBC's digital drama team "As ever, the Doctor is full of warmth, wit and charm – helped by a wonderful performance from Jodie – which puts fans at the heart of the story as they immerse themselves in this beautifully animated world."
Zillah Watson, head of the BBC VR Hub, added "Our team at the BBC VR Hub has been creating new experiences with the goal of helping to usher virtual reality into the mainstream, and Doctor Who is exactly the sort of series that can help more people to try this new technology. The show has been pushing boundaries for over 55 years, and VR enables Doctor Who to explore a whole new dimension of storytelling."
Series 11 composer Segun Akinola has been involved behind the scenes, too, writing new music for Doctor Who: The Runaway, and it's been penned by Victoria Asare-Archer, and directed by VR mastermind Mathias Chelebourg.
Doctor Who: The Runaway will be winging its way to certain VR headsets very soon, although it hasn't yet been confirmed which ones, or when.
More when we get it.