News
Doctor Who: the assistant survival odds
Will a Doctor Who assistant meet their maker in Journey's End? We assess the survival chances of Rose, Donna, Martha, Sarah-Jane and the Torchwood team...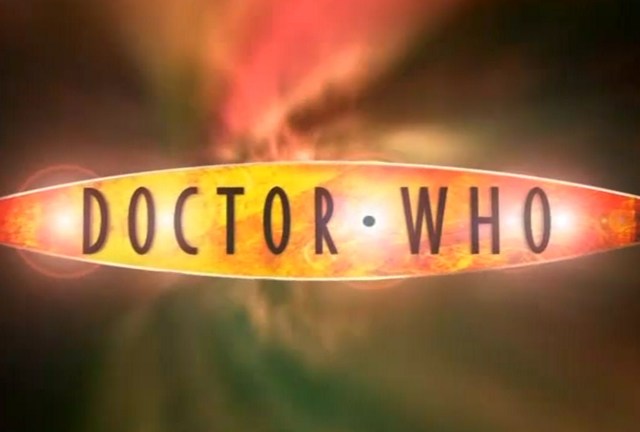 Not long to go now before the final episode of this series of Doctor Who airs, and we finally get answers to the questions that we've been posing all week. But there's still one we've not fully taken a look at, and that's which of the assistants is likely to be gone be the end of the series.
Here are our odds for who's likely to meet their maker come the end of Saturday's episode. We're, er, not taking bets though…
DONNA (Catherine Tate)1/2 (favourite)
The whole series has been pointing to some kind of sacrifice for Donna, and we're actually already seen her die in Turn Left. Rose has told her that she won't survive, an River Song, way back in Forest Of The Dead, wasn't too hot on her survival chances either.
Furthermore, The Shadow Proclamation have told her that she's facing a big loss. While that might be her Grandfather, the pointers are still firmly heading in her direction.
Yet that might be precisely the reason why she doesn't die. There are all sorts of theories about Donna right now. Could she be The Master? Why is the bug still seemingly on her back? Is she on the Doctor's side or not?ROSE (Billie Piper)Evens
If Russell T Davies wanted to pull the rug a little, and he's done it several times before, then Rose Tyler could be for the chop. All those longing looks as all the companions were visible on the laptop screen in The Stolen Earth but her. Then the longing looks at the Doctor. Then the running from opposite ends of the street to meet up. Then the huge upset that the Doctor was regenerating.
So: has RTD just bought Rose back to kill her off? She's certainly a strong candidate, not least because if, as some suspect, Catherine Tate gets turned in some way in this last episode and a twist was to be pulled, the light surely would shine in Rose's face double quick. Across the four series that Russell T Davies has been in charge, she's been the most prominent companion, and seemingly the one that the Doctor is the fondest of (he did, after all, spend much of series three pining for her). Would the death of Rose hurt him most of all? That's surely one reason why she's such a strong candidate for the proverbial bullet…
MARTHA (Freema Agyeman)8/1
Martha is unlikely to be meeting her maker, primarily because she doesn't really fit the criteria here. She's not really the most faithful companion, after all. The one factor that raises the possibility of her going out in a blaze of glory is the Osterhagen Key, that she's been given custody of. If this is, as some suspect, a method by which one person can sacrifice themselves and save the Universe, then she is currently holding it in her hands. That makes her a candidate, but not a very likely one.
CAPTAIN JACK (John Barrowman)15/1
'Everlasting death for the most faithful companion' was the prophecy from Dalek Caan, and that surely on one or two levels rules out Captain Jack. That said, the only thing that puts him in the firing line is the word 'everlasting'. It's already been established that you don't kill Captain Jack – at least not until he's a big face in a jar – but the one threat that could work against him is that of being killed repeatedly over and over. Is that everlasting death? Sure sounds like it to us. There's the small matter of the next series of Torchwood, though…
NO ONE WILL DIE15/1
Don't totally write this one off. Doctor Who has found many ways in the past of allowing characters to suffer horrible fates but not actually buy it, and this may be the case again here. There are enough parallel universes to dump people into, where they can be sealed forever, after all. And what odds, incidentally, should we offer on two people going? Hmmm…
SARAH-JANE SMITH (Elisabeth Sladen)100/1
Surely, with a spin-off series and an enduring legacy in the show, this isn't Sarah-Jane's time to check out of Doctor Who? Even though we see her face to face with a pair of Daleks at the end of The Stolen Earth, it says everything that that's the bit of the cliffhanger that virtually nobody is focusing on, simply because nobody's in any doubt she'll get out of it.
That said, there's little doubt that Sarah-Jane could qualify as 'the most faithful companion'. But they wouldn't, would they? We think it very, very unlikely.
GWEN & IANTO (Eve Myles & Gareth David-Lloyd)150/1
Much though it's been fun to have this pair in Doctor Who, neither has been brought along to be killed off. There's the ongoing Torchwood spin-off, there's the fact that if anyone from Torchwood is going then it's Captain Jack, and there's the fact that they aren't the Doctor's companions.
K91000/1
Er, he's a dog, and he's faithful. He's not in the episode, which could prove to be a hindrance. Plus, even he's got a bleedin' spin-off series in the works…
Share your thoughts, and place your (not real) bets in the Comments below…
Check out the new and ever growing Doctor Who page at DoG, where we are marshalling all the Who content at the site, including interviews, DVD and episode reviews, lists, opinions and articles on our favourite time traveller.