News
Doctor Who: the 13th Doctor is Jodie Whittaker
It's official: the BBC has announced that Jodie Whittaker is the new Doctor Who (now with video!)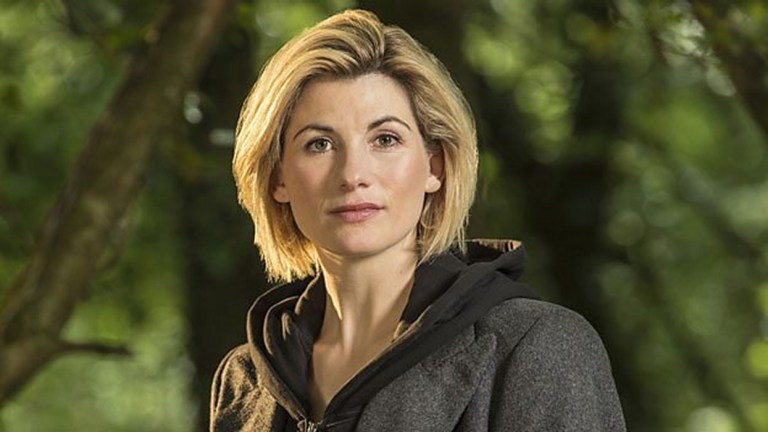 UPDATED WITH OFFICIAL BBC ANNOUNCEMENT.
As had been teased at the start of the weekend, the BBC has now confirmed the identity of the person who will be taking the TARDIS keys from Peter Capaldi on Christmas day. And the new Doctor/Doctor Who (delete as appropriate, depending on which side of the fence you fall) is Jodie Whittaker…
They will take on the role in the as-yet untitled festive special on December 25th (although rumour suggests it's called The Doctors). Steven Moffat is penning the episode, up to the point of the regeneration. Then, the word processor/pens/quills (delete as appropriate) are handed over to Chris Chibnall, who will write Jodie Whittaker's first scene as the Time Lord.
Once Christmas is out of the way, the onus switches to series 11, although don't be surprised if there's a longer break this time, so Chibnall and Jodie Whittaker can get bedded in.
More, of course, as we hear it. Here's the announcement…
— Doctor Who Official (@bbcdoctorwho)
July 16, 2017
And here's the official BBC press blurb….
The BBC today announced to the world that Jodie Whittaker will be the new Doctor Who.The identity of the new Doctor was revealed exclusively on BBC One and on social media around the world after the Men's Wimbledon Final on Sunday 16 July.
She will be the Thirteenth Time Lord and take over from Peter Capaldi, who leaves the global hit show at Christmas.
New head writer and executive producer Chris Chibnall, who takes over from Steven Moffat on the next series, made the decision to cast the first ever woman in the iconic role.
Jodie Whittaker says: "I'm beyond excited to begin this epic journey with Chris and with every Whovian on this planet. It's more than an honour to play the Doctor. It means remembering everyone I used to be, while stepping forward to embrace everything the Doctor stands for: hope. I can't wait."
Chris Chibnall, New Head Writer and Executive Producer, says : "After months of lists, conversations, auditions, recalls, and a lot of secret-keeping, we're excited to welcome Jodie Whittaker as the Thirteenth Doctor.
"I always knew I wanted the Thirteenth Doctor to be a woman and we're thrilled to have secured our number one choice. Her audition for The Doctor simply blew us all away. Jodie is an in-demand, funny, inspiring, super-smart force of nature and will bring loads of wit, strength and warmth to the role. The Thirteenth Doctor is on her way."
Peter Capaldi says: "Anyone who has seen Jodie Whittaker's work will know that she is a wonderful actress of great individuality and charm. She has above all the huge heart to play this most special part. She's going to be a fantastic Doctor."
Charlotte Moore, BBC Director of BBC Content, says: "Making history is what Doctor Who is all about and Chris Chibnall's bold new take on the next Time Lord is exactly that. The nation is going to fall in love with Jodie Whittaker – and have lots of fun too!"
Piers Wenger, Controller BBC Drama, says : "Jodie is not just a talented actor but she has a bold and brilliant vision for her Doctor. She aced it in her audition both technically and with the powerful female life force she brings to the role. She is destined to be an utterly iconic Doctor."
Matt Strevens, Executive Producer, says : "I'm so thrilled that Jodie Whittaker said yes to playing the Doctor. I've been a fan for years and always hoped to work with her. She is an actor of great emotional range and inhabits every role with complete passion and conviction. Just thinking about what she will bring to the Doctor makes me as excited as a kid at Christmas. It's going to be a lot of fun."