News
Doctor Who: Steven Moffat teases "different" regeneration
Peter Capaldi's farewell to the TARDIS won't be a conventional one, according to Steven Moffat...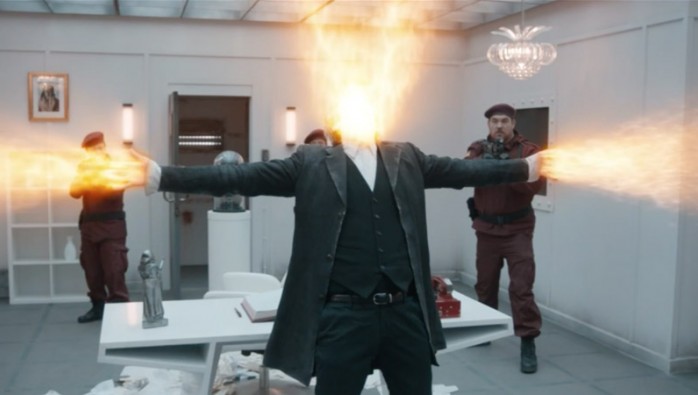 Showrunner Steven Moffat and star Peter Capaldi will depart Doctor Who in this year's Christmas special.
It's fair to say that the build up to this regeneration has been a fairly hectic time for Capaldi's take on the iconic Time Lord. He suffered harm from the vacuum of space, went blind for a few weeks, nearly got blown up, and recently staged a dramatic fake-out. After all this action, what will the death/regeneration end up looking like?
Chatting to BBC Radio Four's Front Row show, Moffat teased that Capaldi's farewell will be "slightly different" to what we've seen before. Here's what he said…
"You all know that the mighty Peter Capaldi will be bowing out but we're gonna do it slightly differently this time.

"And I've been working with Chris [Chibnall, the incoming showrunner] about how we do the change over in a new way. I'm excited by it, I think it's gonna work well.

"Every regeneration's different but we are playing it slightly differently this time. I think we've got a good idea."
Colour this writer intrigued! Of course, the rampant fan speculation section of my brain has already gone into overdrive. 
Could the collaboration between Moffat and Chibnall mean that Capaldi and his replacement in the TARDIS will have an interaction – share an episode, perhaps – before Capaldi takes his guitar and his sunglasses and exits TARDIS left?
Or might Moffat be teasing that there's some truth in the big spoiler-y rumours about the Christmas special (see: the second of half of our festive Who news hub)?
As ever, the only way to find out what Moffat has in store is to sit down on Christmas day and watch it unfold on TV. In the meantime, please feel free to leave your own musings in the comments below…
Cheers to DoctorWho.TV for reporting this story.