News
Doctor Who series 8: Mark Gatiss on Peter Capaldi's Doctor
Returning scribe Mark Gatiss compares Peter Capaldi to former Doctor Who stars...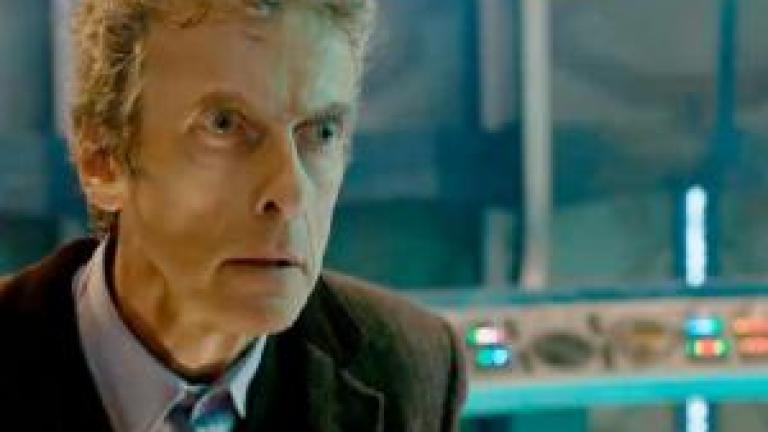 Barely a day goes by when we don't have some Doctor Who-based news currently, as hype for the show's return really seems to building.
Recently, Mark Gatiss has been discussing Peter Capaldi's Doctor with to-be-expected enthusiasm. "I've seen quite a bit of him and he's absolutely fantastic" teased the series 8 episode 3 writer.
"Peter's just got this amazing, fierce, funny, slightly alarming quality to him – he reminds me a lot of Alastair Sim, actually. You're not quite sure where you stand with him; he's very funny, but he's got this glint in his eye and I think it's a terrific run of episodes."
Gatiss went on to compare Capaldi to some much-loved Doctors past, saying "he's that sort of Tom Baker, Jon Pertwee and even Christopher Eccleston style actually: it's someone who's not immediately going to be your best friend and can be quite abrupt and rude."
On the nature of the show, Gatiss also mentioned that "the brilliant thing about Doctor Who is that it's always changing like the central character – not just the face of the actor, but the direction of the show. David and Matt were both wonderful, but both were very human Doctors and I think it's time to remind people that the Doctor isn't always like that."
Capaldi himself has also been discussing the show, with the incoming Time Lord admitting he was surprised they didn't cast another thirty-something. "I wouldn't have thought it would be me – because of my age," he told Entertainment Weekly. "I would have thought they were automatically heading younger."
Jokingly showing off his knowledge of and passion for the show, Capaldi did add that "I'm technically too young for the part, because he's over 2,000 years old."
Doctor Who returns on August 23. More news as we hear it. Probably tomorrow at this rate.