News
Doctor Who series 7 news round-up
Steven Moffat, John Simm, John Barrowman and more star in our latest round-up of what's going on with Doctor Who series 7…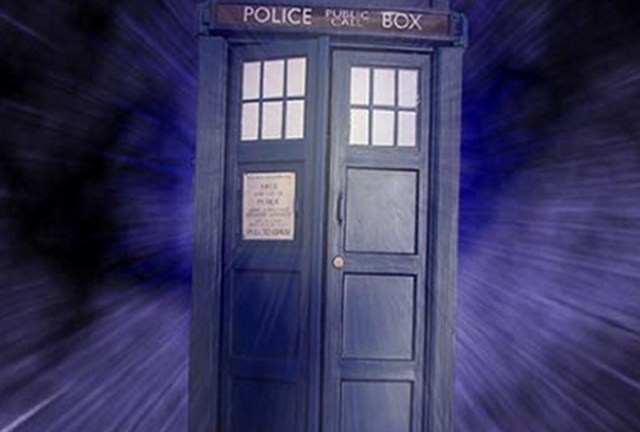 It's been a busy week or two in the world of Doctor Who, as production continues on the seventh series since the show was revived. Please note that in this latest round-up, we're saving a spoiler-y story for the very end. We'll warn you when we're getting close to it, though, so you can avert your eyes should you so wish.
Firstly, then, Steven Moffat has given a new interview to the Radio Times, where he argues that "The story of Doctor Who is always the story of the companion, it's always their story. It was Rose Tyler's story, it's Amy Pond's story – the story of the time they knew the Doctor and how that began; how it developed and how it ended."
"I thought about the Doctor travelling on his own and it always faintly depresses me", Moffat admitted. "I'm not sure what he does on his own but I don't think it would be healthy. He's far too old and he's seen too much."
In terms of casting news, Mike McShane has revealed, via his Twitter account, that's he currently filming Doctor Who. He's appearing in the fifth episode of the new series, the one that involves the return of the Weeping Angels, that's been shooting in New York City. His role is unconfirmed.
Next? Well, John Simm has taken to his Twitter account to confirm that he's not returning to Doctor Who, to reprise his role as The Master. He wrote that: "In reply to many, regardless of what it says on imdb, No i'm not returning to Dr Who. Got absolutely no plans to do so".
Earlier in the year it was rumoured that Benedict Cumberbatch was being lined up for taking on the role of The Master, although that seemed more like fan wishful thinking than anything else. It doesn't seem that we'll see Simm again in the role, anyway.
One person keen to return is John Barrowman, as Captain Jack Harness. Captain Jack was a character first introduced by Steven Moffat, and Barrowman in the past has expressed his keenness to come back to Doctor Who. Speaking at a Chicago event over the weekend, he reiterated that, saying "I think it would be a shame if Captain Jack wasn't involved in the 50th anniversary, because he was such a big figure and a big presence within the show itself and also within Torchwood".
Barrowman confirmed he's chatted about this with Matt Smith and Steven Moffat, who thought it to be a "great idea". Barrowman also confirmed he wants to do another run of Torchwood. No news on that at the moment, though.
Finally, the spoiler-y story. Look away if you don't want to know a bit more series 7 casting news?
Still here? Well, it's not just Mike McShane who'll be turning up in episode five of the new series. This is the episode, remember, that marks the end of Amy and Rory's time on the show, and it thus seems fitting that River Song will be turning up. Alex Kingston has been spotted on set for the episode,