News
Doctor Who series 12 will start and end with two-parters
"There's a greater scale to those stories," teases Doctor Who showrunner Chris Chibnall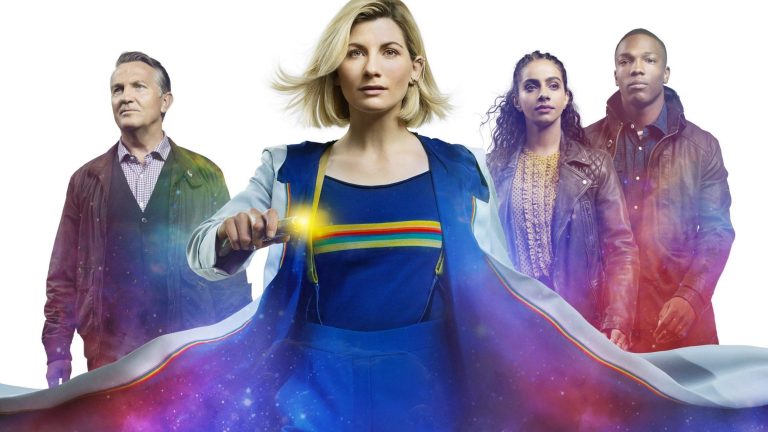 Around about the middle of December, Den Of Geek was lucky enough to attend an early screening of Spyfall, part one of the Doctor Who series 12 premiere. You can read our spoiler-free thoughts at this link, if you fancy.
After the screening, there was a Q&A with showrunner Chris Chibnall, star Jodie Whittaker and the rest of the core cast. We'll be allowed to share more chunks of this chat once the episode has come out, but for now, we've got some tantalising teases to offer.
Asked what he was most excited to do in this series that he didn't do last time, Chibnall said this: "I think two-parters, for start. We very deliberately, last year, had single episodes so that anybody could join at any week. And now, these two-parters, there's a greater scale to those stories – you can see from that [Spyfall part one, which we'd just watched]. And we've got a two-parter at the end of the series as well, so there's that."
There's your confirmation that Doctor Who series 12 will open and close with two-part stories, then!
Asked what else he is looking forward to, Chibnall added this: "Cybermen, I was really excited about that […] I was really looking forward to seeing Jodie up against Cybermen, and these guys [the companions]. Putting those things together. So, yeah, they're great."
Chibnall also said this about his work on Doctor Who: "I always think my job is to feed the team who work on the show. And all those challenges and all those different places and all those different worlds we've been to this year, and also those different characters and monsters. It's the variety, so like, week on week, you feel like you're not where you where you'd expect, I hope."
Asked what scary things will get fans hiding behind the sofa this time, Chibnall offered this tease: "Episode three. Ed Hime is in the building I think, who's written episode three, which is called Orphan 55. And there are some monsters in that that are terrifying. […] They were there on set, and they're practical monsters, and they're pretty terrifying."
That's all stuff to look forward to, then! And we don't have long to wait, either: Doctor Who series 12 kicks off on New Year's Day on BBC One.