News
Doctor Who series 12: Alex Kingston talks potential River Song return
Alex Kingston has been chatting to Jodie Whittaker about coming back to Doctor Who...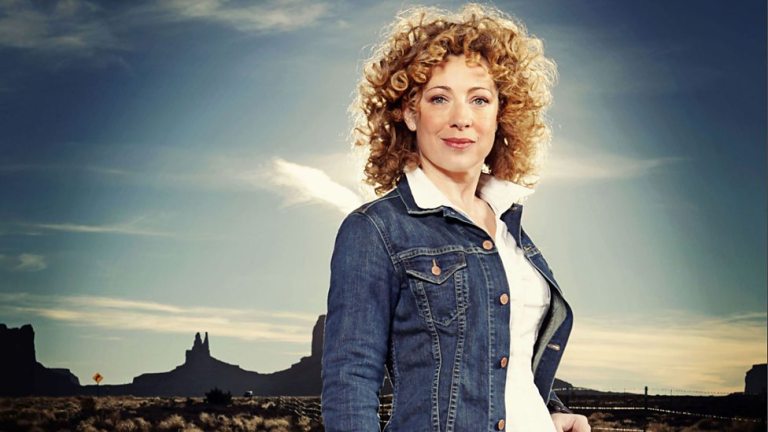 Alex Kingston's character River Song has popped up to be part of the continuing Doctor Who saga alongside the Tenth, Eleventh and Twelfth Doctors in the Beeb's much-loved sci-fi show over the years – not to mention her appearances elsewhere – but could the time-travelling professor return to meet Thirteen when Jodie Whittaker and pals return for a twelfth series of Doctor Who next year? Possibly!
In a new interview with Radio Times, Kingston revealed that she and Whittaker had the chance to hang out for a bit at last year's SDCC, and discussed the possibility of River coming back to the show:
"Yeah I did meet her," Kingston said. "We chatted about me coming back to Doctor Who! I love the character, and I think that, my gosh, there are wonderful potential opportunities down the road. But it's not my decision. The fact is, because they're all the same person ultimately, I don't think she would think of her any differently to any of the others in a way. Because they're the same spirit inside. It's just a different, deep love. And you know, technically the Doctor is River's second wife. Cleopatra being the first."
Personally, we'd love to see what River's relationship with Thirteen could add to the new Time Lord's adventures (behave) and Kingston definitely seems keen to appear. "Oh listen, I'm always at the end of the phone. We'll see."
Doctor Who won't be back until 2020 now, with the new year's special, Resolution, being the last we'll see of Whittaker and her companion co-stars Bradley Walsh, Tosin Cole and Mandip Gill together for a while. Filming is currently underway in the UK, and returning showrunner Chris Chibnall is calling the shots again.
More on series 12 as it arrives.