News
Doctor Who Season 12: First Two Episodes to Screen in Theaters
Fathom Events is screening the first two episodes of Doctor Who Season 12 in theaters on January 5th.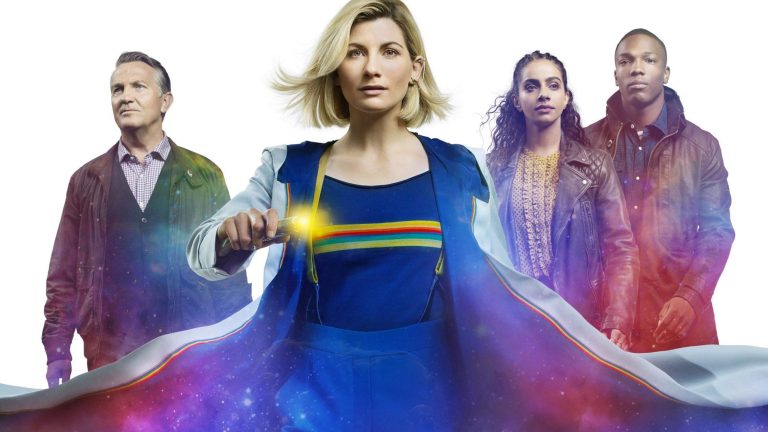 Fathom Events is bringing the much-anticipated Doctor Who Season 12 premiere to a theater near you. It's been almost a year since we've spent any time with the Thirteenth Doctor, but this will change in the new year. While Thirteen will officially be back on our TV screens on New Year's Day with the Season 12 premiere, you can catch that episode—and the second episode of the new season—in theaters on Sunday, January 5th.
The one-day event will also include a live Q&A with Jodie Whittaker, Tosin Cole, and Mandip Gill following the screening. The interview will be transmitted from The Paley Center for Media in New York. While Fathom Events screenings often include exclusive featurettes and behind-the-scenes interviews, having a live broadcast Q&A with the actors involved gives a real-time aspect to this event that most other in-theater screenings are missing. 
read more: Doctor Who Season 12 — What to Expect
It is particularly fitting that the event will include the first two episodes of the season, as they are an "action-packed" two-parter called Skyfall. When speaking on the set of the twelfth season to Den of Geek UK and other reporters, the cast and creators of the show said the premiere could be the biggest Doctor Who episode ever—which, let us remind readers, means in more than 50 years.
Tickets for the event, as well as a list of participating locations, will be available beginning Friday, December 6 at the Fathom Events website. The new season premieres on Wednesday, January 1 at 8pm ET on BBC America, then will continue on Sundays at 8pm ET starting on January 5.