News
Doctor Who Season 10: Bill to Be First Openly Gay Companion
Pearl Mackie reveals that her companion character will be gay, making Doctor Who history.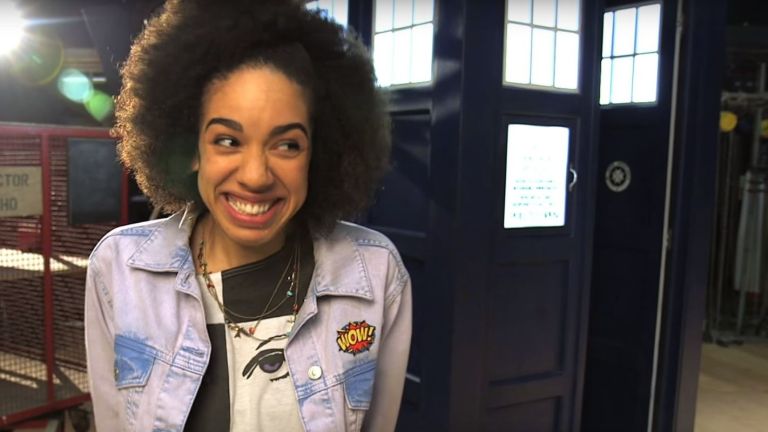 Bill Potts will be Doctor Who'sfirst openly gay companion. The science fiction drama made the announcement via BBC News, with actress Pearl Mackie talking about the facet of her character as part of a larger discussion about representation on TV.
"It shouldn't be a big deal in the 21st century. It's about time, isn't it?" Mackie said in a video interview with the BBC.
It shouldn't be a big deal, but it also kind of is… in the sense that representation means a lot to viewers of all ages who aren't used to seeing their own race, gender, sexual orientation or other underrepresented identities present on screen. For Britain and much of the world, Doctor Whois more than just a TV show. It is an institution. The fact that, with Season 10's Bill, we are getting our first openly gay companion is news worth celebrating.
Mackie added on the subject:
That representation is important, especially on a mainstream show … It's important to say people are gay, people are black — there are also aliens in the world as well so watch out for them … I remember watching TV as a young mixed race girl not seeing many people who looked like me, so I think being able to visually recognise yourself on screen is important. … [Being gay] is not the main thing that defines her character – it's something that's part of her and something that she's very happy and very comfortable with.
According to the article, Bill's sexual identity will be revealed in the second line of dialogue in the Doctor WhoSeason 10 premiere that introduces her character on April 15th.
It's worth noting that there have been other queer characters as main characters on Doctor Whobefore — most notably, perhaps, Captain Jack Harkness and River Song. However, this marks the first time the Doctor's main companion will be explicitly identified as gay.
For more information on Doctor WhoSeason 10, check out our news hub!