News
Doctor Who New Year's Day Special: Trailer, Release Date
Doctor Who's Christmas Special is becoming a New Year's Day special. Here are all the details on the episode...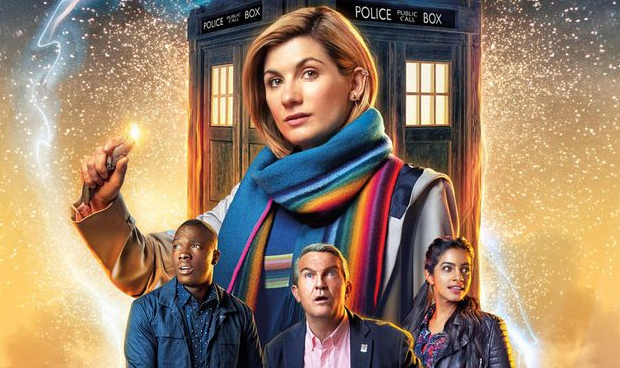 The Doctor is taking Christmas Day off this year, according to BBC America, which announced that the usual Doctor Who Christmas Special slot is moving to New Year's Day. This "Who Year's Day," as BBC is calling, you'll be able to nurse your New Year's Eve hangover with an all-new, time-wimey adventure starring the Doctor, Ryan, Graham, and Yaz.
The episode, titled "Resolution," is written by showrunner Chris Chibnall and directed by returning Who director Wayne Yip. Info on the plot is slim, but BBC did drop this vague synopsis:
As the New Year begins, a terrifying evil is stirring from across the centuries of Earth's history. Will the Doctor, Ryan (Tosin Cole), Graham (Bradley Walsh) and Yaz (Mandip Gill) be able to overcome this threat to Planet Earth?
Said Chibnall in the press release: "We're thrilled to be starting the New Year with a bang, as Jodie Whittaker's Doctor and friends face a terrifying alien threat in an action-packed, hour-long special adventure for all the family."
Doctor Who New Year's Special Villain
A Doctor Who New Year's Special teaser video has seemingly just exterminated the mystery of its villain(s), thanks to the discovery of some familiar DNA.
While we've seen Jodie Whittaker's recently-christened Thirteenth Doctor take new companions Ryan, Graham and Yaz on plenty of fantastical adventures across the galaxy and time this past season, one could argue that the true companion experience requires encounters with some of the show's iconic antagonists. Indeed, as a common criticism from some segments of the fandom observes, this has yet to occur… until now with the teased arrival of the Daleks.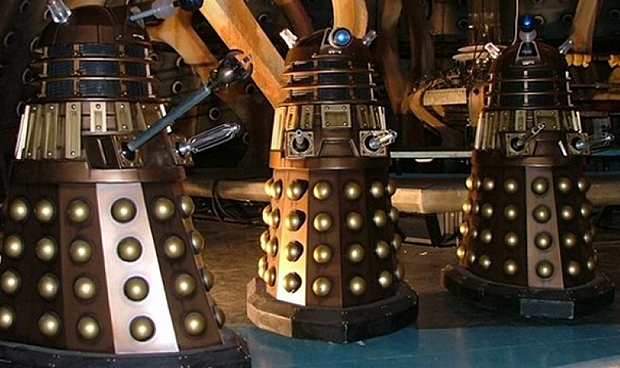 That's right, the Daleks – easily the most iconic villains of the half-century-long history of Doctor Who – will return in the New Year's Day special. The habitually-genocidal, genetically-engineered aliens who reside in powerful robotic tanks have been a thorn in the Doctor's side through all the show's incarnations, having debuted back in 1963 in Season 1.
Doctor Who New Year's Special Trailer
Now, here is a first look at what that un-defined threat on Earth might be in the New Year's special's first trailer.
Doctor Who New Year's Special Release Date
If you were really looking forward to that Doctor Who Christmas Special, BBC America will still air quite a few of the past specials, starting at 12 pm ET on Christmas Eve. The network will also air a marathon of episodes starring all the past NuWho incumbents, including Peter Capaldi, Christopher Eccleston, David Tennant, and Matt Smith. The marathon will "lead straight into the New Year's Special on Tuesday, January 1st," according to BBC. 
Further Reading: Doctor Who's Reinvention from Eccleston to Whittaker
Sounds like the Doctor and her friends will go to a pretty dark place before getting festive on Jan. 1. We'll keep you updated as we learn more!
John Saavedra is an associate editor at Den of Geek. Read more of his work here. Follow him on Twitter @johnsjr9. 
Joseph Baxter is a contributor for Den of Geek and Syfy Wire. You can find his work here. Follow him on Twitter @josbaxter.