News
Doctor Who: New Trailer For Time Of The Doctor
Matt Smith's final episode as the Doctor approaches. Here's the latest trailer for Christmas Special, The Time Of The Doctor...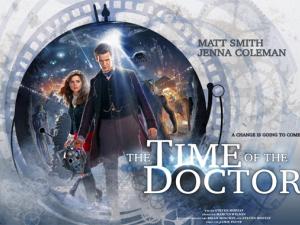 "Everything ends, Clara, and sooner than you think."
With exactly a week to go until The Time Of The Doctor arrives on our screens, BBC America has released an extended trailer for the Doctor Who Christmas Special. We're treated to a glimpse of the Oswald family's Christmas dinner, a little more from the episode's raft of villains, and new footage of Orla Brady as Tasha Lem.
We're sure nothing in the below constitutes a spoiler, but this comes with all the usual caveats etc…
The Time Of The Doctor airs at 7.30pm on BBC One and 9pm ET/PT on BBC America in the US on Wednesday the 25th of December.
Like us on Facebook and follow us on Twitter for all news updates related to the world of geek. And Google+, if that's your thing!