News
Doctor Who: new info suggests plans stretch to series 15
A BBC Worldwide press release hints that Doctor Who will stick around until at least its fifteenth series...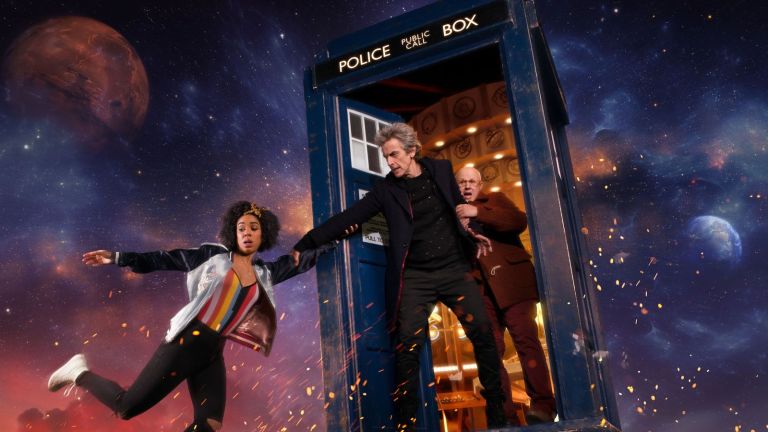 All credit goes to Doctor Who TV for spotting this story and reporting it first. And, although iron-clad info is in short supply, it is quite an interesting one. 
Essentially, BBC Worldwide has put out a press release to announce a new deal with a Chinese media company, and one paragraph of the press bumf seems to suggest that the Beeb is planning for Doctor Who – in its current, post-relaunch state – to run until at least its fifteenth series. 
Here's the press release, with the bit we're talking about in bold…
BBC Worldwide today announced a Memorandum of Understanding (MOU) with leading Chinese media company, Shanghai Media Group Pictures (SMG Pictures) that will see expansion of the Doctor Who brand in China.

The MOU was inked yesterday evening at a signing ceremony at BBC Worldwide's Television Centre in London, with Mr Chen Sijie, GM of SMG Pictures and Jaclyn-Lee Joe, Chief Marketing Officer, BBC Worldwide. Madam Wang Jianjun, Director General President of Shanghai Media Group, Tim Davie, Chief Executive of BBC Worldwide and Kelvin Yau, GM, Greater China, BBC Worldwide witnessed the event.

The agreement will see BBC Worldwide working with SMG Pictures to increase the Doctor Who fan base in China, exploring future opportunities as well as exchanging expertise between the two teams.

The MOU comes on the back of a content deal that BBC Worldwide also signed with SMG Pictures yesterday evening.  The deal will see the entire catalogue of Doctor Who including spin-offs, Torchwood and Class available on popular TV channels and on-demand platforms all over China.

The deal not only covers Showrunners Russell T Davies and Steven Moffat's Series 1- 10, but also incoming Showrunner Chris Chibnall's yet-to-film Series 11, as well as a first look for Series 12-15.

"This marks the start of a longer and even more fruitful partnership with SMGP," said Jaclyn-Lee Joe, Chief Marketing Officer, BBC Worldwide. "Doctor Who already has a substantial fan base in China. Now, Chinese fans will be able to access the entire catalogue of Doctor Who and its spin-offs thanks to this agreement. The MOU is an affirmation of both parties' commitment to build the Doctor Who brand and grow its fan base in China."

"China is going through a time of tremendous growth and rapid market development. Everyone here is curious about popular cultures around the world. At the same time, they want to share their Chinese culture and values," said Chen Sijie, General Manager, SMG Pictures. "Doctor Who, with its long television history and iconic place in popular culture, is a great representative of British pop culture. We hope that this partnership with BBC Worldwide will enable both parties, as well as Chinese and British fans to share and exchange ideas and learnings to grow the universe of Doctor Who in China."
We wouldn't go so far as to take this as an official renewal confirming the existence of Doctor Who series 12, 13, 14 and 15. But it's nice to know that, at least in terms of inking deals, the BBC is thinking that far ahead. Clearly, the broadcaster's plans for Doctor Who stretch far into the future.
As ever with an expensive TV project, one duff series which nobody watches could throw a spanner in the works for such grand long-term plans, but the chances of that happening – now that Who is such a huge global behemoth – seem pretty slim. Touch wood.
We'll keep you posted as we hear more.