News
Doctor Who: Moffat on Christopher Eccleston & Peter Jackson
Outgoing Doctor Who showrunner Steven Moffat reflects on some of things he didn't manage to do in his tenure...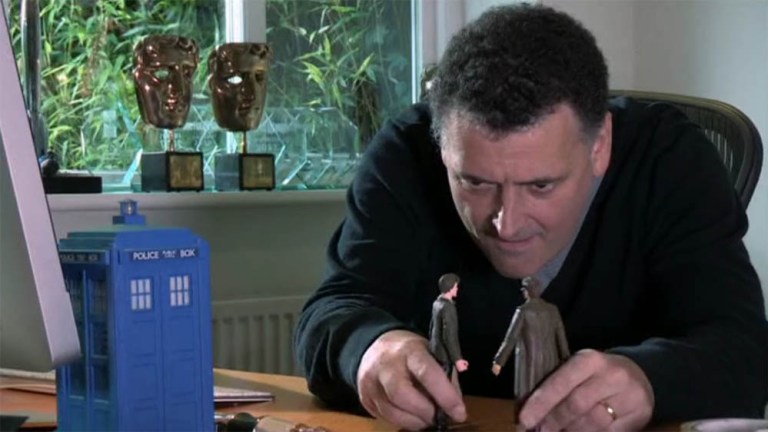 After seven years and two main Doctors (that'd be Matt Smith and Peter Capaldi), Doctor Who showrunner Steven Moffat is calling it a day. He'll step away from the BBC's flagship sci-fi show at the end of 2017, making way for Broadchurch's Chris Chibnall to take the helm.
It's a time for Moffat to reflect, then, not just on the things he did do, but also some of the things he didn't. Speaking to Empire (see: the latest issue), The Moff has touched upon a couple of the things he wanted to achieve as Who showrunner, but ultimately couldn't.
"I was sad we couldn't get Christopher Eccleston back", he mentioned, referring to the much-talked-about attempt to get Eccleston to reprise his role as the 9th Doctor in the 50th anniversary special, The Day Of The Doctor. 
He added: "Although he was a complete gentleman about it and, on the other hand, we got John [Hurt], so it's hard to regard it as a complete loss." Indeed, Hurt was brilliant in the episode.
Moffat also tried to bring in Lord Of The Rings director Peter Jackson, but the scheduling stars didn't align in the end.
"I've spoken to [Peter Jackson] face to face, and he would like to do one", the Moff revealed. "He accepts that there's no money and that there's no time, and it would have to be when he's available… I think it will probably happen at some point."
Moffat did add this candid caveat, though: "How much of Peter Jackson's trademark brilliance would still be visible in a show like Doctor Who where, frankly, the showrunner will often recut it all?"
For what it's worth, Mr Moffat, this writer thinks you've done a fine job at the helm. A fancy guest director like Jackson and another returning Doctor would've been nice, but you certainly served up a lot of brilliant stuff regardless.
We'll bring you more Who news as we hear it.
Empire magazine is in shops now.