News
Doctor Who: Moffat on budget issues, advice for Chibnall
Outgoing showrunner Steven Moffat doesn't think Doctor Who is "as good as it could be," due to the limited budgets...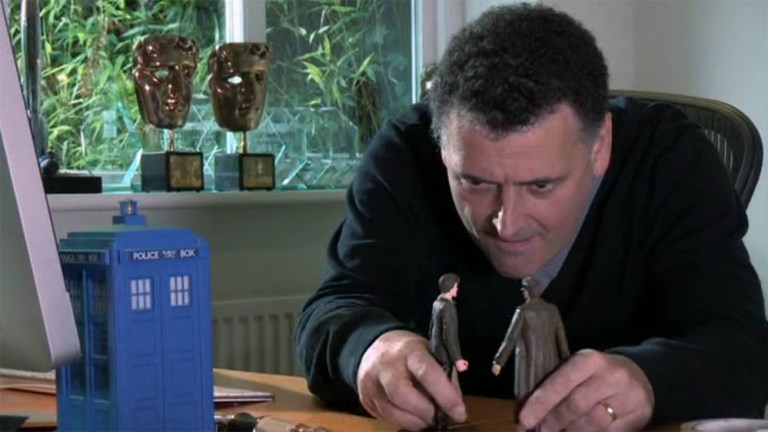 With his final series of Doctor Who about to begin its run, outgoing showrunner Steven Moffat is free to be even more candid than usual about the process of making BBC One's sci-fi spectacular. 
"There's a cultural sense sometimes that Doctor Who is the little engine that could, it's this plucky little British show. But it's actually one of the giants", The Moff said to The I in a new interview.
"It's one of the least well-funded of the giants but it's operating at that level. Why? It's a massive show," he added. "We have a pretty good budget. But we have a smaller budget than other shows that look cheaper. We don't have the top budget, not by the standards of a colossus of the TV world.
"I don't think it's as good as it could be. I want more than three monsters on screen at a time", Mr Moffat admitted.
Moffat also took the time to chat about his advice for the incoming showrunner Chris Chibnall, who will take over after Moffat and Capaldi depart at the end of 2017. In terms of casting Capaldi's replacement, Moffat offered this:
"Just choose the best person for the job and any other agenda, however worthy, should be ignored. It has to be the best person for the Doctor Chris is writing for".
"Chris is going to be working with the actor for quite a few years and it is a pressure cooker. It can be tough, so you need to choose your friend wisely", Moffat added. "So long as it works for the good of the show, that's fine."
Moffat wouldn't be drawn into offering writing tips, though. "The new Doctor has to be written by Chris Chibnall, not me. Whatever he does is just fine by me," he is quoted as saying.
Moffat also reiterated that he will hand over to Chibnall in the final moments of the 2017 Christmas special. "We had a laugh about it – I said to Chris he would get a minute at the end of the episode," Moffat teased.
More Doctor Who news as we hear it.