News
Doctor Who: Matt Smith was tempted to stay another 2 to 3 years
Steven Moffat reveals that Matt Smith had come very close to doing another series of Doctor Who...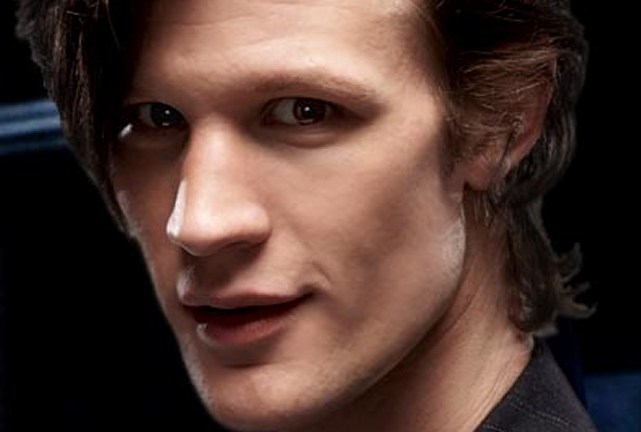 One lunch with Steven Moffat (sushi, we like to think, with one of those exciting conveyor belts) and the fate of the Eleventh Doctor could have gone very differently. In the interview showrunner Moffat gave to EW this week, he revealed that Matt Smith came very close to sticking around for at least another series, and possibly more.
"We discussed ages ago that [Matt] would do three series and then he would do the 50th and then he'd do Christmas. That was Plan A for a very, very long while. That may sound cold that it was so far in advance but you've got to plan a career. [Laughs] The question was, 'Will I be able to talk him out of it?' We went out for lunch and he said that he'd come very close to doing another series but it was the same argument: 'If I do another series, I think I might do two more series, or three more series. I think I might never leave.' 
I knew how long, when he first came in, he was broadly speaking intending to do. And obviously, being the man I am, I always tried to persuade him to do longer and to do more and he [stayed] a little bit longer than he intended to. I knew that he would do what most of them do and do his three years. It's a difficult thing for any departing Doctor […].
Curiously enough, it was really to me that David Tennant resigned. Because he was considering whether to continue now that I was taking over. And both of them went through the same experience. It's not like leaving any other part, it really isn't. It's sort of like abdicating and it's genuinely emotional, it's upsetting. It's an upheaval in your life. It's something you really have to contemplate. And I remember what both of them said during their period of anguish — when they were contemplating letting somebody else into the TARDIS — they both said, 'There's part of me, I would just stay doing it forever. So, if I don't leave now, maybe I'll just carry on forever. And that wouldn't be right for me or the show.'"
Who knows? In a parallel universe, perhaps Moffat's persuasive powers (and the heat of the wasabi) worked their magic so that somewhere out there, Smith is staying on for series eight and beyond.
Comic Book Movie / Entertainment Weekly
Please, if you can, support our charity horror stories ebook, Den Of Eek!, raising money for Geeks Vs Cancer. Details here.