News
Doctor Who: Matt Smith learned of Whittaker casting early
Matt Smith called head honchos at the BBC before the newest Doctor was announced, begging to know who was being cast in the role...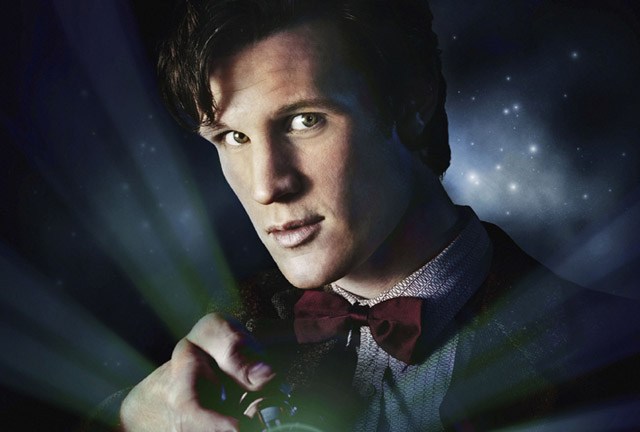 Very few people can call up the BBC, beg to find out who the latest Doctor will be, and get an answer, but one of the people who can – and did – was former Doctor Matt Smith.
"I was literally – I was phoning people high up at the BBC going 'you have to tell me who it is," he told a gathered crowd at Boston Comic-Con last weekend, adding that he had joked "'There's a week to go, I want to know. I have a right to know.'"
You can watch that section of his Comic-Con appearance below…
— Nikki (@impossiblynikki)
August 14, 2017
So what did Smith do when the BBC actually relented and dished up the news? He called Jodie Whittaker right away, and left her a voicemail.
"When I found out about Jodie, I rang her and she didn't pick up the phone. Because it was like, before the announcement," Smith revealed. "So I just left a message, just going: 'duh duh duh duh, duh duh duh duh'. And I just did the whole song, so she must have been thinking 'what the hell is going on?' And then I said 'it's Matt, call me.'"
Smith went on to recall how he felt between the announcement of his own casting and the series hitting TV screens. "In England particularly there's a lot of weird…there's a lot of hysteria that surrounds it. Like, it makes the 6 o'clock news, all the big news shows. It's a very strange feeling. I remember that feeling of being…I dunno, judged before you'd done anything. And only in the world of Doctor Who does that happen. Once you're part of the family you're in. But until then it's like you're an alien."
Doctor Who casting – previous reactions
He was only around for a single season, but it's fair to say that Christopher Eccleston made enough of an impact in his short run as the ninth Doctor on the BBC's revamped Doctor Who in 2005 to become a fan favourite.
The Our Friends In The North actor has been keeping busy over on HBO's The Leftovers for a while, but he was happily speaking to Sara Cox about a variety of things while guest-hosting on Radio 4's Loose Ends over the weekend.
Inevitably, the casting of Jodie Whittaker as Doctor Who's first female Time Lord came up, to which Eccleston had this to say:
"She's working class, she's northern, what can go wrong?"
Well, er, quite! 
Gary Numan, Norman Jay, Dermot Kavanagh and Alice Lowe also appeared on the show, which you can listen to right here.
Fans weren't the only ones anxiously wishing Sue Barker (we love you Sue!) would get a wriggle on and make the new Doctor announcement we were waiting for at the close of the 2017 Wimbledon Men's singles final, former stars of Doctor Who were also primed to hear the news.
Once they had, they duly expressed their response online, collected here in one handy-to-access place (Er, Journalism? – Ed).
Peter Capaldi's words of support, in which he called Whittaker "a wonderful actress of great individuality and charm" who has "the huge heart to play this special part" came via the official announcement. "She's going to be a fantastic Doctor," Capaldi concluded.
Former Doctors Colin Baker, Peter Davison and Sylvester McCoy chipped in the below on Twitter:
— Colin Baker (@SawbonesHex)
July 16, 2017
— Sylvester McCoy (@4SylvesterMcCoy)
July 16, 2017
— Peter Davison (@PeterDavison5)
July 17, 2017
And here's a video of Alex Kingston receiving the news live on stage at the Raleigh Supercon, courtesy of Twitter user @nckhui:
— Keung Hui (@nckhui)
July 16, 2017
Here's what Bill Potts and Nardole had to say!
— Pearl Mackie (@Pearlie_mack)
July 16, 2017
— Matt Lucas (@RealMattLucas)
July 16, 2017
And here's Billie Piper, Freema Agyeman and Mark Gatiss:
— Billie Piper (@billiepiper)
July 16, 2017
— Freema Agyeman (@FreemaOfficial)
July 16, 2017
— Mark Gatiss (@Markgatiss)
July 16, 2017
And the final word goes to Whittaker's former Broadchurch co-star Arthur Darvill, very much echoing our own response: