News
Doctor Who: Jodie Whittaker on "the hardest thing" in her first episode
New Doctor Jodie Whittaker talks stunts, heights and walking in somebody else's shoes in The Woman Who Fell To Earth…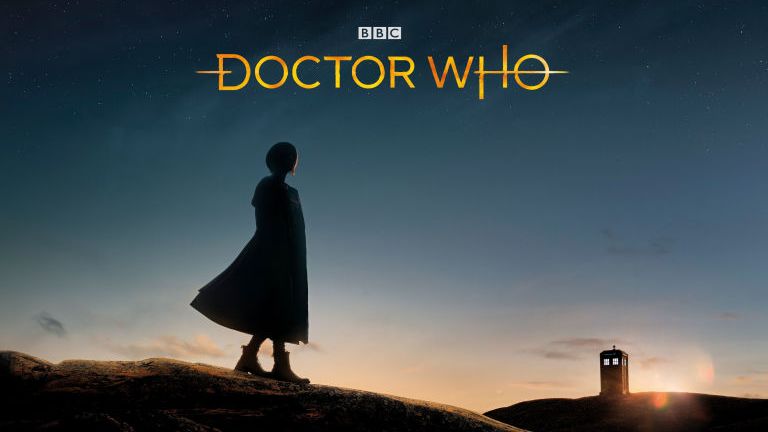 The Doctor may have leaped off a sixty foot crane in the series eleven premiere, but that wasn't the hardest thing about it, Jodie Whittaker told the crowd at the Sheffield press launch for the episode.
"The hardest thing about episode one was being in Peter's costume for ninety per cent, ninety-five per cent of it. I was literally in someone else's shoes so I felt as if I was continually trying to discover things, as opposed to settling in."
The moment her Doctor finds her own outfit was a special one for the actor. "I really love the euphoria of the scene where the Doctor finds what she wants to wear because it does feel for me from that moment the electricity all connects back. For me personally, I felt I could get in to my own skin."
On the subject of that exhilarating crane wire stunt, Whittaker told the crowd. "In episode one, that's all me. I'm really proud of that."
She won't be doing all her own stunts in the series, she admits. "There are moments when it needed a professional, but in this, it didn't need a professional, it needed someone who was daft enough to jump between two cranes and absolutely bricked it!"
"This was three days in, four o clock in the morning, week one, I was trying to be really cool in front of the crew, but the wonderful thing about the Doctor is that it's all about self-belief in so many ways. You don't have these outlandish or otherworldly skills physically, you have a body like anyone else and it can and can't do certain things. That kind of faith to just leap was really euphoric."
Read our spoiler-filled review of The Woman Who Fell To Earth here.