News
Doctor Who: Jenna Coleman explains series 9 change of heart
Jenna Coleman first intended to leave Doctor Who in the series 8 finale, here's what she has to say about the fact that she stayed...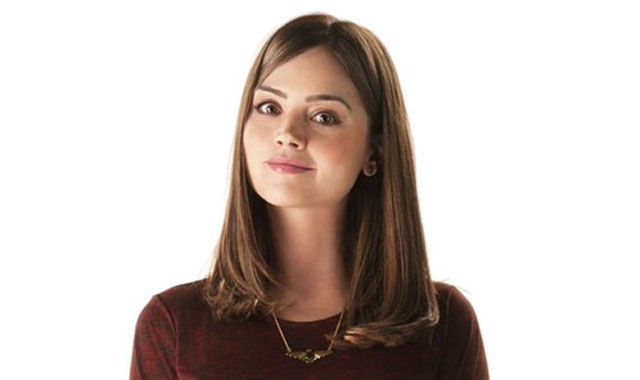 UPDATE: Since Steven Moffat has already confirmed this fact, it's rather well known that Jenna Coleman originally hadn't intended to stay after the conclusion of Doctor Who series 8.
Of course, she had a change of heart, and will reprise the role of Clara Oswald this Autumn.
Here's what she had to say about that decision (thanks for the heads up, Blogtor Who)…
"My contract came up last year and I decided that because I'd only done one series with Peter [Capaldi], I wanted a bit more time to explore that relationship. Also, he's the Gandalf of Doctor Who! He seems to have that mythical thing about him, and we're great buddies behind the scenes. You pick up a script and get a sniff of where things are going, but any speculation Peter and I have, the story never goes in that direction."
Here's our original story…
If you were paying attention to the fog of tabloid-driven rumours floating around the broadcast of Doctor Who series 8, the biggie was that Jenna Coleman was to due to leave the show in its concluding episode, Death In Heaven.
Then, she didn't. That episode's cliff-hanger ending provided a bittersweet exit point for the Companion, but it wasn't taken.
Coleman went on to appear in the 2014 Christmas Special, Last Christmas, which provided a way back into the TARDIS for the character, and she's since joined Peter Capaldi and co. in filming series nine, which will make her the longest-serving Companion since the series returned in 2005.
Those original quitting rumours, it turns out, were entirely on the money.
In an interview with Doctor Who Magazine, Steven Moffat has confirmed that Coleman had asked to be written out after the series eight finale. "That was her last episode. Then she asked me if she could be in [the] Christmas [episode]. So I said, 'OK, I'll write you out in Christmas. She came to the read through and did the 'write-out' version – and again changed her mind."
Moffat maintains that he "never wanted her to go" and "preferred that version" of the Christmas Special that kept her in the show. 
"I couldn't walk away with the story being unresolved," Coleman said of her character's return last December.
So, we've almost lost Clara Oswald twice now. How long, you have to ask, until we lose the character for good? And who might we see in her stead?
Follow our Twitter feed for faster news and bad jokes right here. And be our Facebook chum here.