News
Doctor Who Is Coming to HBO Max in Spring 2020
HBO Max has nabbed the exclusive rights to stream all seasons of Doctor Who, starting in Spring 2020.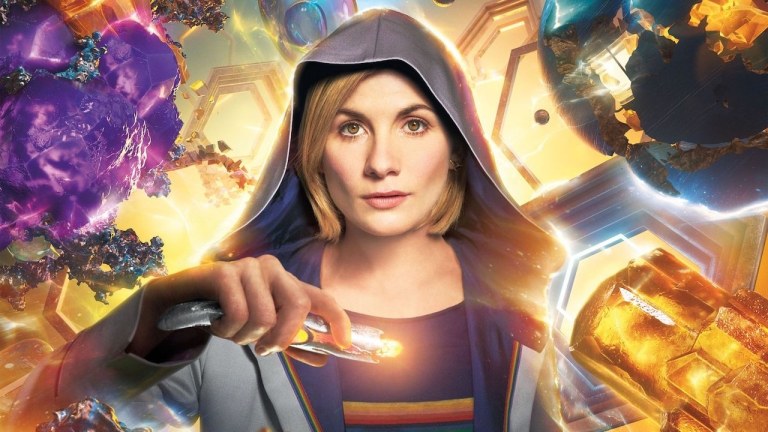 Doctor Who will have a new streaming home in 2020. All 11 seasons of NuWho are coming to WarnerMedia's upcoming streaming service, HBO Max in Spring 2020, which will also mark the streaming premiere of season 11. The streaming service has also attained the exclusive rights to stream future seasons of the series after they air on BBC America. 
"As any Doctor Who fan knows, the iconic TARDIS is 'bigger on the inside' – and it's a good thing because the TARDIS is about to welcome a whole new slew of fans coming to the show through this deal with HBO Max," said Nigel Gaines, Interim President, BBC Studios – Americas. "HBO Max's ambitious content line-up is the perfect complement to the Doctor Who global franchise, in addition to some of our most award-winning and game-changing UK dramas and comedies."
"Doctor Who is a program like no other – an incredibly rich world of stories, packed with adventure, regeneration, heart (two actually) and hope. Our audience is incredibly dedicated and engaged, and we can't wait to work with HBO Max to tell our stories from across all of time and space," said Sally de St Croix, Doctor Who Global Franchise Director.
The popular British science fiction series currently calls Amazon Prime home, which means that Doctor Who fans have had to pay a pretty steep price ($119 a year) to stream the show after the latest season has aired. You might as well opt for the boxsets if you don't use Amazon regularly?
Of course, we don't yet know how much HBO Max will cost at launch. The service will not only boast HBO programming but will also stream new CW shows like Batwoman and Katy Keene, upcoming seasons of DC Universe series, a whole lineup of movies owned by Warner Bros., and even original programming, such as Jordan Peele and J.J. Abrams' Lovecraft Country and Denis Villeneuve's Dune: The Sisterhood. That's a lot of content that probably won't launch at anything less than $14.99, which is how much HBO Now currently costs. 
Meanwhile, Doctor Who season 12, which will star Jodie Whittaker as the Doctor, with Chris Chibnall back in the showrunner's chair, will also premiere sometime in 2020.
Read and download the Den of Geek SDCC 2019 Special Edition Magazine right here!
John Saavedra is an associate editor at Den of Geek. Read more of his work here. Follow him on Twitter @johnsjr9 and make sure to check him out on Twitch.